Easter Recipe Contest
...and the WINNER is...

Marina Bovkun

Erie, PA

with the Recipe:

Sweet Peach Cookies with Brandy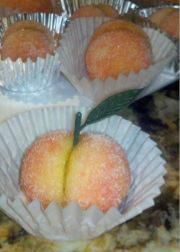 Congratulations Marina!!!!!!!!
The Prize of this contest is a beautiful basket filled with fine Italian Extra Virgin Olive Oils, Balsamic Vinegars, tomatoes and many other fine products kindly offered by Academia Barilla. The basket also includes a wonderful recipe book published by Academia Barilla. Of course the basket also includes a Cooking with Nonna Apron. I encourage all of you to check all the high quality products of Academia Barilla!!!! (Prize Value: over $500)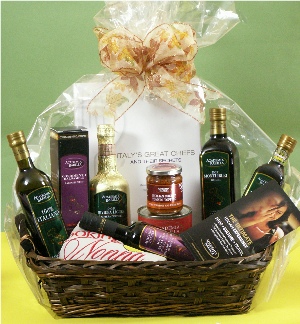 The basket full of Italian products awarded to the Winner, is graciously offered by Academia Barilla... please visit the Academia Barilla website:
Contest Rules:
As for the Contest, it will start on March 3, 2012 and will close on April 8, 2012 at 11:59PM. The winner will be announced on April 9 at 6:00PM. The theme of the contest this year is: Traditional Easter Desserts!

The winner will be chosen based on the respect of tradition, presentation and originality. Please be aware only recipes with a photo of the dish will be accepted in the contest. Recipes without a photo will not be published and will not participate in the Contest! To Participate is easy, just join La Famiglia and by using the Add a Recipe tab, you can upload all your recipes.

Happy Easter - Happy Holidays
Thank you to everyone
that participated!