I had such an amazing experience this year cooking for Selezione Casillo and their boutique company Agricola del Sole at the New York Summer Fancy Food Show.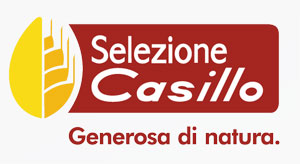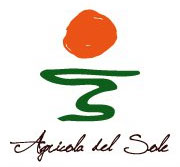 Every year, I look forward to the Fancy Food Show and the opportunity to taste amazing products from exhibitors from all over the world. This was the first year where my role wasn't limited to eating, so I was excited for the challenge. I was so excited to prepare some of the new Agricola Del Sole sauces, letting the attendees sample the product and watch as I prepared a fresh version so that they could taste the similarity and see what a quality product these sauces really are. Agricola Del Sole is a boutique line by Selezione Casillo, and they created two unique prepared sauces that really capture the flavors of Puglia; a broccoli rabe sauce and a sauce of  fava bean puree with chicory. As a die-hard Pugliese girl, I couldn't have been more proud to represent this brand and cook the food of my land.
Last summer it was my privilege to visit the Casillo group in Corato, Puglia and tour their entire operation. I was touched by the fact that they are a family run company, and I found a wonderful synergy between our two brands. When they asked Nonna and I to cook up a little something at their booth this year, we were more than happy to come out and meet/feed the people! I always love doing live demonstrations like this because it gives me a chance to meet some of you who watch Cooking With Nonna. I was so moved by how many members of La Famiglia came out to say Hi!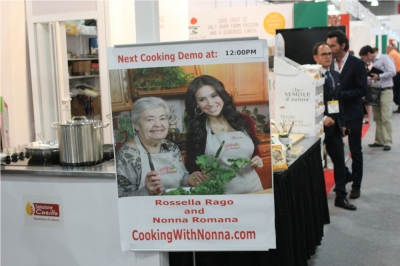 On day one, we called for Nonna backup to make some mini-Panzerotti so Nonna's sister, my Zia Rosa, happily joined our team for the day.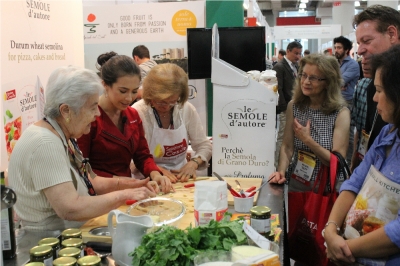 We also had some special guests joining us for the show. It was such an honor to cook alongside Almo Bibolotti from MasterChef Italia.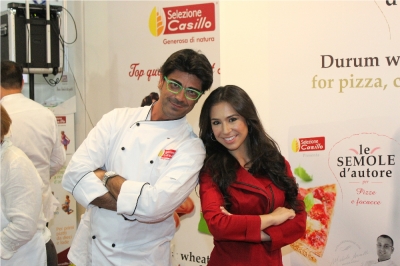 The MasterChef reunion didn't stop there! My new friend Luca Manfe', winner of MasterChef Season 4, stopped by the booth to hang out and give me a copy of his new book My Italian Kitchen. Get your own copy now!! :)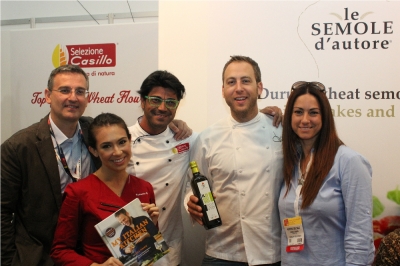 Nonna and I had a great time teaching people how to make fresh orecchiette. There was always a crowd of people waiting to try their hand at it!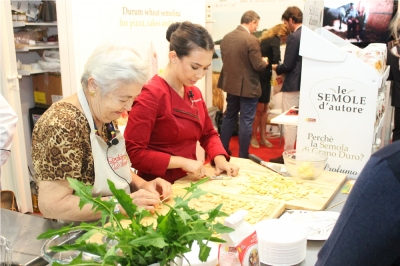 I was so excited when Iron Chef Judge Donatella Arpaia stopped by our booth! As a fellow Pugliese girl, she loved watching Nonna make pasta. It was such an honor to meet her!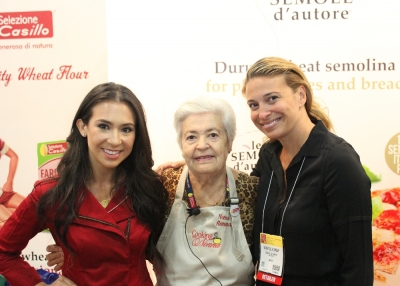 Both Nonna and I were absolutely speechless when Lidia Bastianich stopped by the Casillo booth. What an inspiration!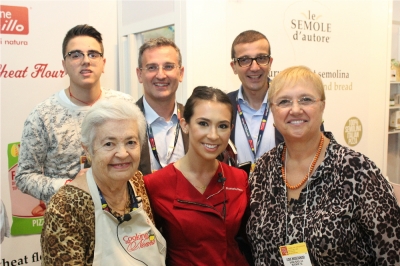 By the end of day 2, it was party time and Selezione Casillo threw a fabulous event at the Hotel Americano in Chelsea to premiere their new commercial: La Luce, Il Vento La Tradizione (The Light, The Wind, The Tradition) directed by Carlos Solito.
After all that cooking, Nonna and I had a great time sitting back with good food and wine. I want to thank the wonderful Casillo family for giving me this awesome opportunity. It was an incredible experience!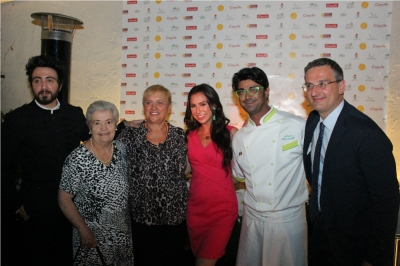 Photos from the Fancy Food Show