Get the Amarena and the Chopped Pistacchio HERE!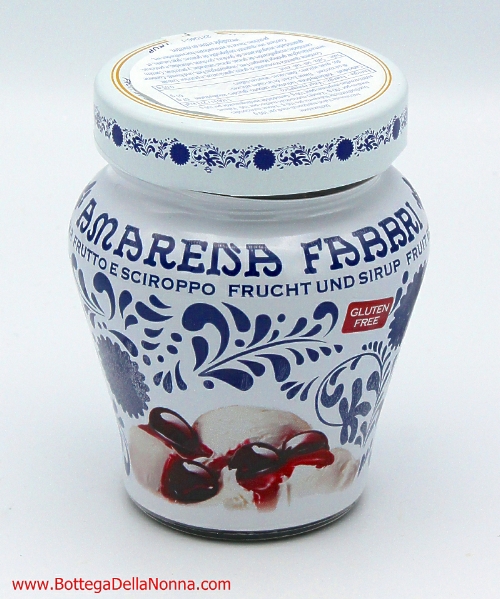 Place the chopped chocolate in a small mixing bowl.
Heat the heavy cream on the stove until simmering. You can also use your microwave.
Pour the cream over the chocolate and let stand for 1 minute.
Whisk the mixture until smooth.
Pour the mixture into a shallow dish and cover with plastic wrap.
Refrigerate for 1 hour until chocolate is firm.
Using a tablespoon, roll the chocolate out into balls.
*This will get your hands dirty!
Using your finger make a small hole in the truffle and insert the amarena Cherry. Re-roll the truffle between your hands and roll them in the toppings.
Place the truffles on a tray and refrigerate until firm, about 20-30 minutes.
I like to serve them from the fridge, but they can easily be served at room temperature.