Chocolate Raisins ___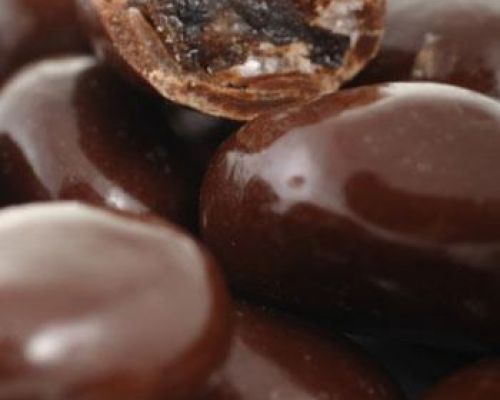 Ingredients
Recipe
1

cup raisins

1

cup dates, pitted

1

tsp. grated orange zest

0.5

tsp. cinnamon

0.5

tsp. vanilla

0.5

lb. dipping chocolate

mybanner}
Directions
Put raisins and dates through a food chopper or process briefly in a food processor.
Add grated orange zest, cinnamon and vanilla. (The zest is the orange part of the peel.)
Mix well and form into balls.
Melt chocolate in a double boiler. Dip the balls into it, one at a time, using a wire chocolate dipping tool.
Place on waxed paper to cool.
none