Get Nonna's Cheese Grater HERE!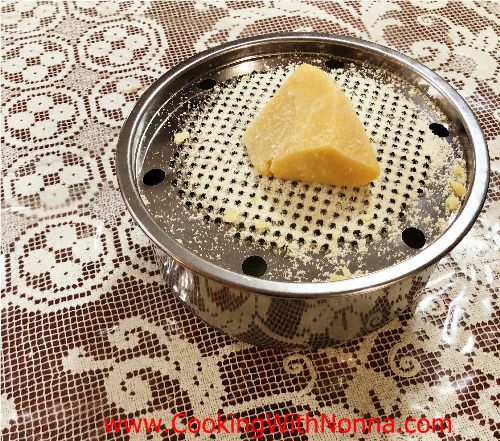 To make the Sauce:
Put a sauté pan over a medium flame and heat the oil.
Add the onion and cook until fragrant, about 1 minute. Add in the tomatoes and salt. Fill the can or jar up with about 2 inches of water. Shake the can or jar to wash out the residual tomato and add it to the pan.
Bring to a boil and add in the parsley. Lower the flame to a simmer and cook for 15-20 minutes.
To make the Pasta:
Drop the cauliflower into generously salted boiling water. Boil for 5 minutes and then drop in the pasta.
Cook according to the package instructions.
Drain pasta and cauliflower and add them to the pan with the sauce. Toss over high heat for 1-2 minutes.
Top with a generous sprinkle of grated Parmigiano Reggiano cheese.