Get your Italian Nutella HERE!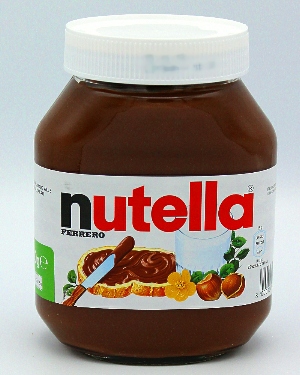 Heat your oven to 350F degrees and prepare a mini muffin pan with liners.
In a medium bowl mix Nutella and eggs until well combined and smooth. Add in the flour and cocoa and mix until smooth.
Spoon the batter into liners and sprinkle with chopped nuts.
Bake at 350F degrees for 10-12 minutes or until an inserted toothpick comes out clean.
Garnish with raspberries or nuts as desired.