Get the Products/Ingredients featured in this Recipe: HERE!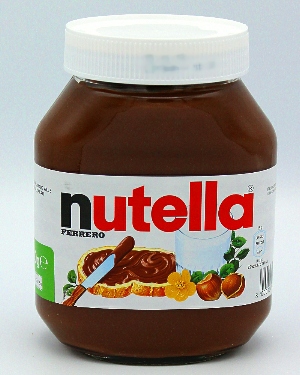 Preheat your oven to 375 degrees. Spray a mini muffin pan with baking spray. Set aside.
In a mixing bowl, add the butter and cream cheese and beat with an electric mixer until it gets nice and fluffy.
Add the flour and Vanillina and continue to mix until all the flour is absorbed.
Take chunks of dough about the size of 1 1/2 Teaspoons and roll them into balls.
Place each ball into the cavities of the prepared mini muffin pan.
Dip a wine cork in some flour and press it into the balls of dough to spread the dough around the pan.
Fill each cup with about 1/2 teaspoon of Nutella and top with a hazelnut.
Bake for 12-15 minutes or until the crusts look golden brown.