Get the Pistachio Cream HERE!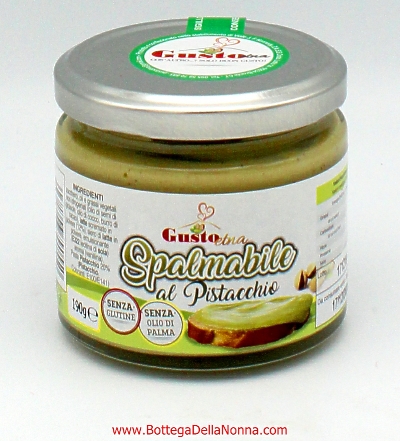 In a large mixing bowl whisk together the flour, sugar, baking powder and salt.
Add the butter and using a pastry blender or a fork, begin to cut the butter into the dry ingredients until the mixture resembles pea-sized crumbs.
Add the egg, yolk, zest and vanilla and mix until evenly incorporated. The mixture may still look crumbly.
Once the eggs are evenly mixed in, begin mixing with your hands until a smooth dough forms.
Shape the dough into a rectangle. This will make it easier to roll out later. Cover it with plastic wrap, and refrigerate for 30 minutes.
Preheat your oven to 350 degrees.
Unwrap the dough and place it on a parchment paper lined work surface. Roll the dough out between 2 pieces of parchment paper into a 12" x 8" rectangle, about 1/4 inch thick. Trim any jagged ends if necessary.
Spread the pistachio spread longways in the center of the rectangle Leaving a one inch border on the 8inch side and a 2 inch border on the 12 inch side.
Fold the 12 inch sides of the dough over the cream, overlapping one another. Fold in the 8 inch sides and gently press any seams to seal.
Gently flip the dough seam side down onto the parchment paper lined baking sheet.
Bake for 30-35 minutes, or until the top of the biscotti is firm.
Cool on the parchment paper for 30 minutes and then using a serrated edge knife, cut into 3/4 inch wide biscotti. Dust with confectioners sugar if desired.
* Store in an airtight container. These will keep on the counter for 3-5 days