Pistachio Cream available HERE!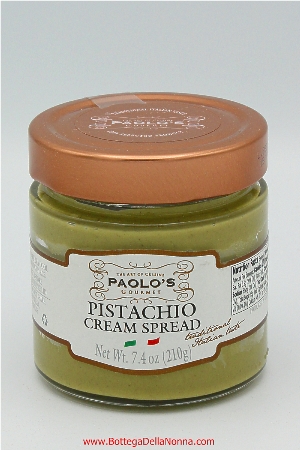 Spread about a teaspoon of pistachio spread on 12 of the cookies. Add a second cookie to each one to make a sandwich.
Combine the chocolate and oil and melt in a double boiler or microwave in 15 second intervals until melted.
Dip each of the sandwiched cookies in the chocolate and place on a wax paper lined baking sheet.
Sprinkle with the chopped pistachios or sprinkles.
Refrigerate until the chocolate has set, about 30 minutes.