Get the Products Featured in this Video/Recipe HERE!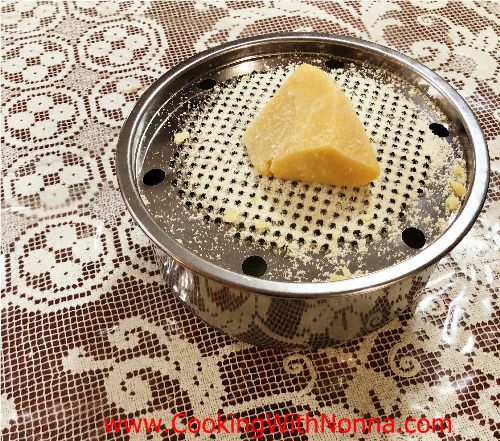 Preheat your oven to 425 degrees.
Add the larger sliced onions to the bottom of a 10x15 inch baking pan
Using a sharp knife make crisscross diagonal cuts 3/4 of the way through the flesh of the eggplant. Position the eggplant cut side up in the baking pan.
Drizzle each eggplant with 1 tablespoon of oil and sprinkle with salt as desired.
Using your fingers stuff the minced garlic, half the tomatoes the remaining onions and parsley into the cuts of the eggplant.
Add the remaining tomatoes to the bottom of the pan with the onions.
Sprinkle each eggplant with 2 tablespoons of grated Parmigiano Reggiano cheese.
Drizzle each eggplant with more oil as well as the onions and tomatoes at the bottom of the pan.
Pour the water into the bottom of the pan and bake until the thickest part of the eggplant is tender, about 45-55 minutes.