Make or buy the Strascinati pasta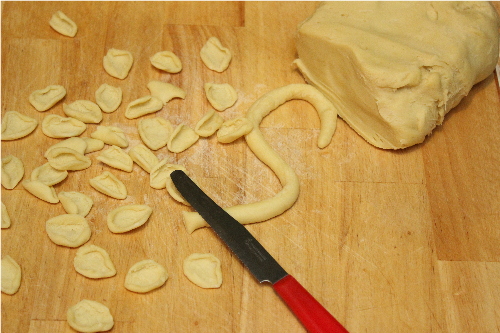 Wash the Zucchine and slice them in rounds a little less than 1/4" thick.
Add a little oil in a saute` pan and saute` all the sliced zucchine on both sides until they are golden brown. Place on paper towels and set aside.
In a sauce pan, add the garlic and peperoncino and let the garlic turn golden.
Add the cherry tomatoes and 1/2 of the parsley and cook them for about 10 nins.
Meanwhile cook the Strascinati.
Add the sauted Zucchine slices to the sauce and gently mix. Cook for about 3 mins. Add the pasta and mix. Add some pasta water to give the sauce moisture as needed.
Plate and garnish with fresh parsley.