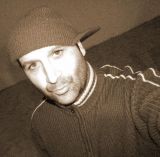 Danny Campo
My Golden Pots:

My Nonna Points:
32
Member of La Famiglia since:
11/04/2010
Male Father Can cook like a Nonna!

Fresh lobster infuses the rice with the wonderful flavor of the sea and rice returns the favor by giving the lobster a creamy texture to swim in.

Ground beef rolled and stuffed with ricotta, spinach and mushrooms cooked a la parmigiana.
A luscious, light as air dessert made with Limoncello, mascarpone and white chocolate.
A light and fresh tasting salad with an incredible combination of flavors, textues and colors.

{plugins,walls,getWallActivityContent}