Super excited to announce that Nonna Romana and I will do a cooking segment on the Home & Family Show which airs on the Hallmark Channel. The show is hosted by Mark Steines and Debbie Matenopoulos.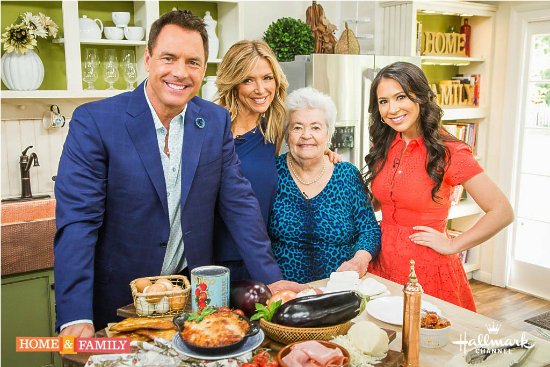 Aired on: Monday April 10, 2017
10:00AM EST
Hallmark Channel

On the show, Nonna and I will be making one of Nonna's recipes from my cookbook. Not telling you which one... it will be a surprise! Guess what... Nonna and I also play a cute word game on the show. Yes, a blindfoled word game. This you don't want to miss!
If you already have my cookbook, have it with you and you can follow the recipe along right from the book. If you still do not have my cookbook, maybe you can order one now and just maybe you will have it on time for Monday? :)
So, don't forget to tune in on the Hallmark Channel on Monday, April 10 at 10:00AM EST!
Tanti Baci,
Rossella