Easter Bread - Gurrugulo - Scarcella
Easter Bread: Il Gurrugulo... or Scarcella? In all the regions of Italy it is called by many other different names. Some of the names are: Cuculo, Cuzzupa.
Ingredients
For 4 Person(s)
Recipe
1 1/4

pounds

all purpose flour

5

large eggs (4 eggs for the mix and 1 egg for the egg wash)

Additionals colored eggs are required to put on top of each Gurrugulo, if desired.

1

cup

sugar

3/4

cup

olive oil

2

teaspoons

baking powder

1

lemon

colored sprinkles
Directions
In a bowl, add the flour, 4 eggs, sugar, olive oil, baking powder and the zest of one lemon.

Depending on the size of the Gurrugulo that you want to make, cut the mix in several part. To make a braid, take one part, divide it in three equal parts and roll each part into a strip about 1/2 thick.

Take the three strips, unite them at one end and slowly and carefully braid them until the very end. Unite the two ends and on top of the union place an egg. Roll two very thin strips of the mix and place them over the egg in a cross fashion. The strips will hold the egg down. During the braiding process, if the strips are too soft or too sticky add some flour to facilitate the process.

Beat one egg and with your brush wet the entire surface of the Gurrugulo. Add sprinkles of the color desired and bake for 20 mins. at 400F.
The Cooking with Nonna Cookbook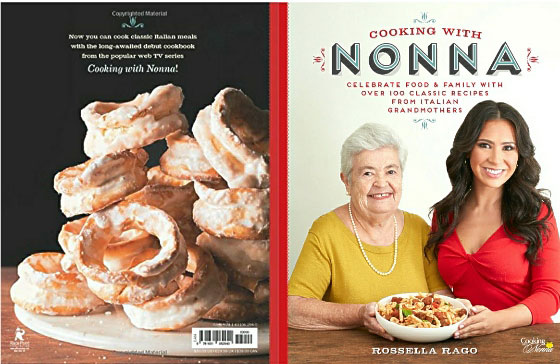 Please Follow Me on Instagram!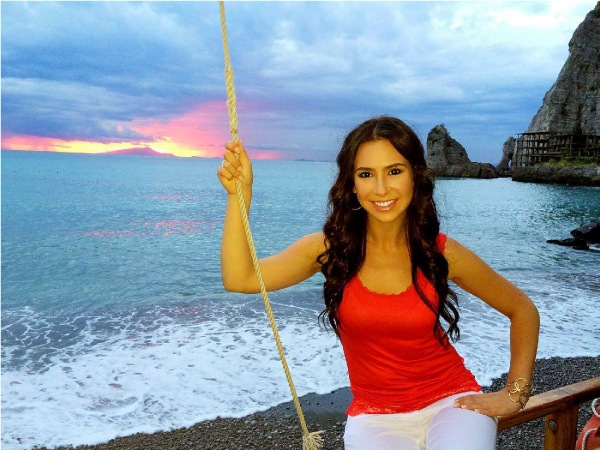 Recipe Notes
With the dough you can create many different types of Gurruguli. It all depends on your artistic creativity.
Reviews
Thursday, 14 December 2017
loved not having to use yeast on this one :)
- NonnaLinda
Thursday, 14 December 2017
Agree! Love that no yeast is necessary! Question: Raw egg or cooked after braiding?
- Virjinja
Thursday, 14 December 2017
You need 9 so you have 2 to scramble with some pastina
- gman518
Thursday, 14 December 2017
You need 9 so you have 2 to scramble with some pastina
-
Thursday, 14 December 2017
4 eggs to mix, 4 eggs to put in the braid, & 1 egg to use as egg wash before sprinkles
- cmgted
Thursday, 08 September 2016
9 eggs? why? it says two for the top of the braid (one on each) and 4 for the recipe, and one to mak...
See Full Review >>
- bgcola