Celebrate International Women's Day
March 8th marks International Women's Day, or as it is known in Italy, la Festa della Donna. This momentous day is commemorated by sharing mimosa blossoms. The practice of giving and receiving mimosa flowers has uncertain origins but there is evidence dating back to 1940's Rome. Back then men predominately gave the flowers to their wives, mothers, grandmothers, sisters, and children to show their love and affection. Today, women join in the celebration and give sprigs of these beautiful yellow blossoms to one another as a token of sisterhood and unity.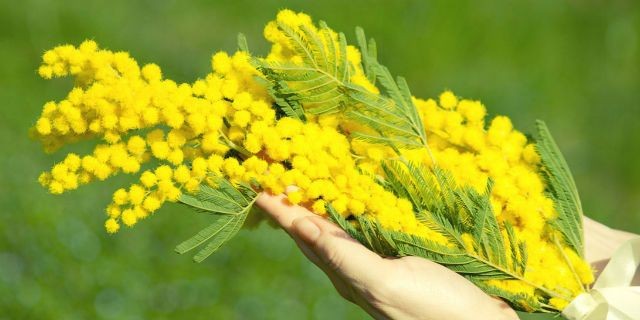 Being from Bensonhurst, a heavily Western European neighborhood, gifting mimosas is common on March 8th and local shops and supermarkets stock mimosas to accommodate the widespread sharing. I'm delighted to acknowledge the strong women in my family and my community who have forged ahead in their respective roles as mothers, friends, businesspeople, artists, advocates, among countless others. I'll be among the many individuals doling out mimosas on this special day.
The origins for International Women's Day stem from a strike by garment workers in New York in 1857, followed by a Russian women led strike some 60 years after, where they demanded "bread and peace" in the throngs of World War II. While the day itself has lost some of the political undertones of its origin, it is still a day to celebrate the accomplishments of women throughout our recent history and identify the progress yet to come.
As is customary in Italian culture, we embrace any opportunity to show our affection through food. There are a wide range of culinary interpretations that integrate the mimosa blossoms for March 8th including mimosa eggs, linguine mimosa and even a risotto mimosa. I've tapped into my sweet tooth to provide you with not one but two mimosa desserts to share with the women in your life.
My Strawberry-Champagne Mimosa Cake is the perfect recipe to show your appreciation and affection on International Women's Day. It makes a superb addition to your Mother's Day meal as well. This recipe is a true labor of love as it requires the preparation of two pan di Spagna or Italian sponge cakes, one for the assembly and one for decoration as well as a cream filling. While it takes quite a few hours to complete, the results are worth it.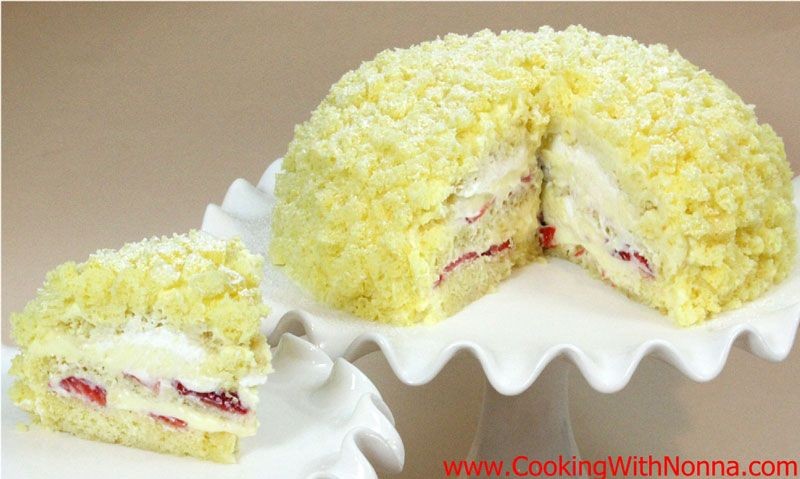 Strawberry-Champagne Mimosa Cake
The pan di Spagna is used as a base for many Italian cakes and desserts. It is a somewhat dry cake, and thus is usually sprinkled/brushed with a rum or liqueur flavored syrup before the addition of a cream filling. In this instance we are using Spumante. My cake is made to look like a bouquet of Mimosas and taste like a decadent cocktail brimming with spumante and strawberries. Tune in to my episode of Cooking with Nonna to follow along as I prepare the Stawberry-Champagne Mimosa Cake and show me your progress using #cookingwithnonna and by tagging @rossellarago!
If you have less time on your hands, or more people to gift, I have also developed a recipe for Mimosa cupcakes. Whip up a batch for your colleagues, your friends or your family and enjoy together in solidarity.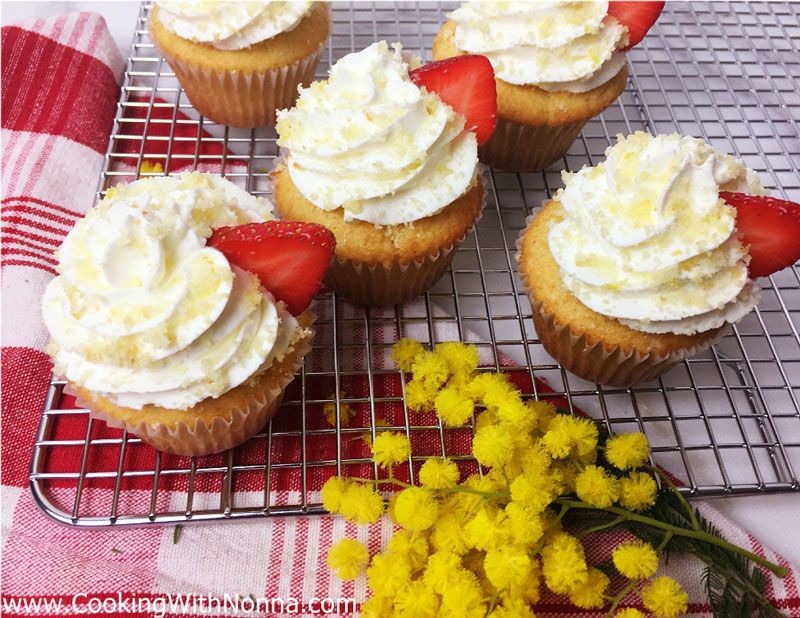 I am endlessly grateful to the women who have shown me the way throughout my life, and I stil look to them for support and strength. I hope that in some way, I too am an example for other women, that it is possible to develop your passion and pursue it.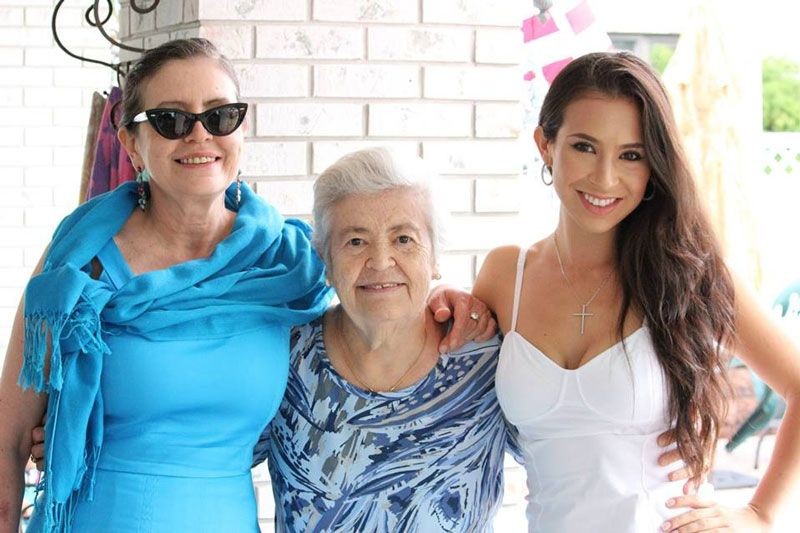 Mamma Angela, Nonna Romana and Rossella
Cooking with Nonna was born out of the love shared between a Nonna and granddaughter in the kitchen. Our story is like your story. I invite you to join in solidarity with the women in your lives to empower one another to seek the lives you have always dreamt of. Happy International Women's Day
Tanti Baci,
Rossella