I think it is safe to say we could all use a little comfort these days. The kind of comfort that surrounds you like an all encompassing embrace...the kind of comfort that only a Nonna could provide.
So Nonna and I got together and decided that only pastina will do! We developed Nonna's Pastina Box which includes everything you need to enjoy Pastina the traditional way, just how Nonna used to prepare it. Since not everyone is able to spend time with their loved ones, may a bowl of Pastina bring you peace and comfort wherever you are.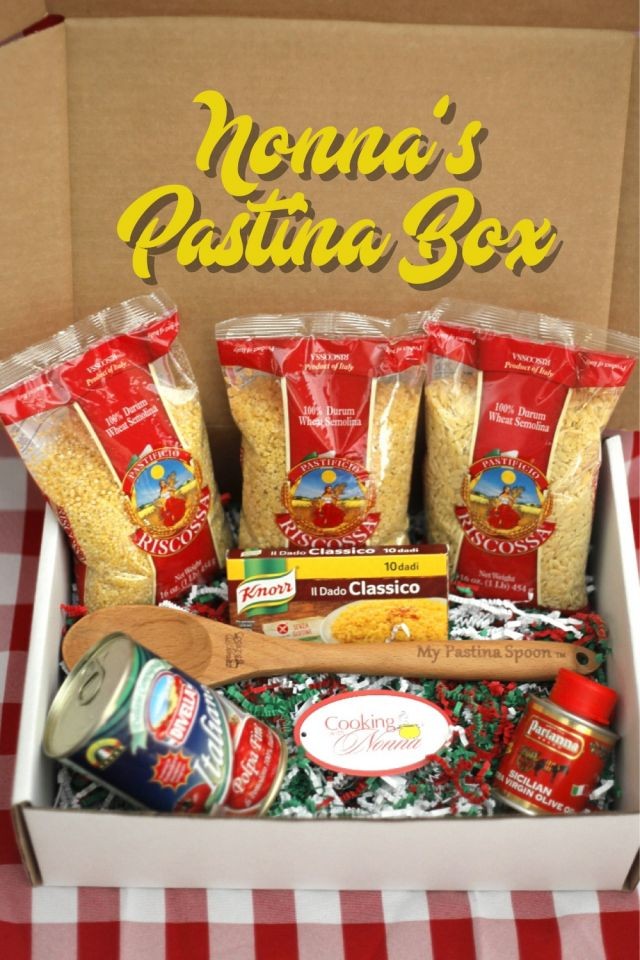 In the box you'll receive a My Pastina wooden spoon, three pounds of pastina (Stelline, Pepperini, and Rosmarino), 10 dadi, a can of tomatoes, and the sweetest little container of Sicilian Extra Virgin Olive Oil. We also picked out some recipes to guide you on your Pastina journey. Stelline in Tomato Broth, Peperini in Vegetable Soup, and Rosmarino with Parmigiano are a few of our favorites.
That's not all we provide by way of gift boxes! Nonna has curated many opportunities to gift. Shop her Premium Pastina Box and all other gift boxes to show someone your affection any time of year.
Nonna's Pastina Box makes a wonderful gift for a loved one, but we wouldn't blame you for getting one for yourself too! Best of all, shipping is included. And don't forget to tag me at @rossellarago in all your pastina pics.
Tanti baci,
Rossella