Chicken Marsala for a Special Occasion
Chicken Marsala: Worthy of a special occasion!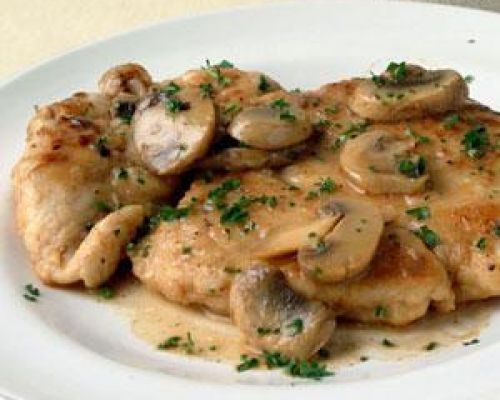 Ingredients
For 4 Person(s)
Recipe
4

(6-ounce) skinless, boneless chicken breast halves

1/4

teaspoon salt

1/4

teaspoon freshly ground black pepper

2

tablespoons all-purpose flour

1

tablespoon olive oil

1

cup presliced mushrooms

1/2

cup Marsala wine

1/2

cup fat-free, less-sodium chicken broth

1

tablespoon chopped fresh parsley

mybanner}
Directions
YIELD: 4 servings (serving size: 1 chicken breast and about 2 1/2 tablespoons sauce)
COURSE: Main Dishes
Place chicken between 2 sheets of heavy-duty plastic wrap; pound each piece to 1/2-inch thickness using a meat mallet or rolling pin.
Sprinkle both sides of chicken evenly with salt and pepper.
Place flour in a shallow dish. Dredge chicken in flour, turning to coat; shake off excess flour.
Heat olive oil in a large skillet over medium-high heat.
Add chicken; cook 3 minutes on each side or until browned.
Remove chicken from pan; keep warm.

Saute mushrooms in pan then add chicken broth and wine and reduce.

Return chicken to pan, turning to coat well. Cover and cook 5 minutes or until chicken is done. Sprinkle with parsley.




Serve over linguine or angel hair.





none
Use the Code CWN20 to Get 20% OFF
On my New T-Shirts!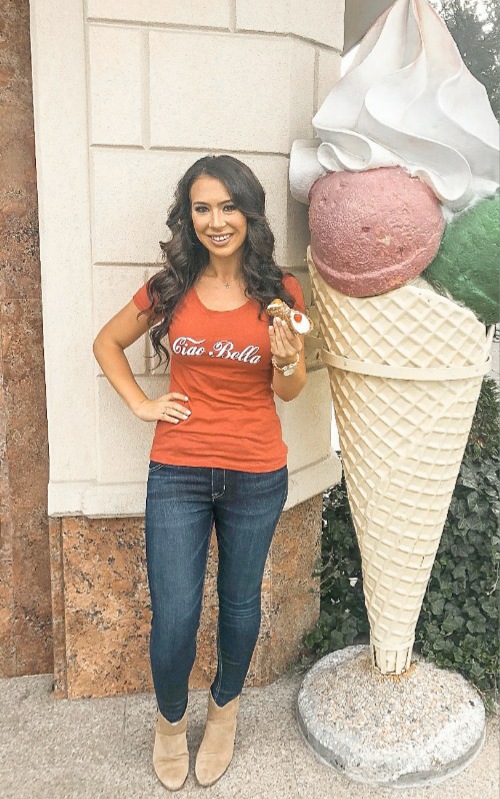 Categories:
Entree Recipes
,
Chicken Recipes
,
Intermediate Recipes
,
All Recipes
,
Christmas Recipes
,
Thanksgiving Recipes
,
Easter Recipes
,
Valentine's Day Recipes
,
Super Bowl Recipes
,
Mother's Day Recipes
,
Father's Day Recipes
,
4th July Recipes
,
Labor Day Recipes
,
Valentine's Day  Recipes
,
Easter Dinner Recipes
,
Christmas Dinner Recipes
,
Thanksgiving Entree Recipes
,
Christmas Entree Recipes
,
Easter Entree Recipes