Meet Nonna Enza Sorrentino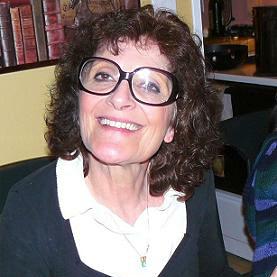 About Nonna Enza
Enza Sorrentino is the creative chef behind a family of Italian restaurants in Seattle, starting with her own ENZA CUCINA SICILIANA on Queen Anne. Her oldest son owns Mondello and Queen Margherita in Magnolia, where she created the menus and trained the chefs. She was also the original chef at La Vita e` Bella in Belltown, Divino Wine Bar on Ballard Avenue, and La Mondellina.
Enza was born in Marsala, on the eastern coast of Sicily, and learned the traditions and secrets of the island's antica cucina rustica in her grandmother's kitchen. She studied accounting, married, gave birth to five children, lived for a time in Morocco, and worked in international tourism, but she never stopped cooking.
She was the owner of the most popular nightclub in Palermo, Sicily's capital city, when she arrived in Seattle nine years ago to be on hand for the birth of her first grandson. She has been here ever since.
Her natural understanding of flavors and textures has made Enza Cucina Siciliana is the most authentic Italian restaurant in Seattle, says The Stranger, a local urban weekly. Enza's version of tiramisu¹ is clearly the best in town, says Seattle Weekly. Enza won the Critic's Award from the Big Brothers / Big Sisters Dine Big contest and has cooked at Bite of Seattle for Tom Douglas. Her lasagna bolognese was featured in Creating a Meal You'll Love, a book of culinary essays to benefit Share Our Strength. She has taught cooking classes at Dish It Up and La Mondellina, and will launch EnzaTV, a series of online cooking tips, in late 2011.

Nonna Enza Sorrentino