Meet Nonna Maria Rago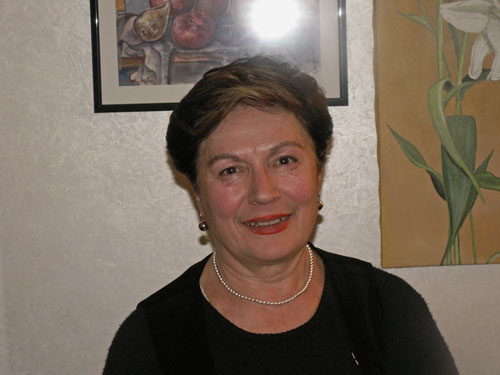 About Nonna Maria
I'm a happy grandmother born under the sign of the Libra in Mola di Bari, Italy. I have been happily married for the past forty-three years to a wonderful man, Nino. I'm a mother of four daughters and two wonderful grandchildren. Even though I'm considered a career woman since I started working in my twenties and became Inspector of Labor, I considered myself a great cook because I started cooking in my teens. My mother was a dress designer and she also taught sewing. She was considered one of the best maestra in town, therefore she was always too busy to do any cooking. Being a good teacher she thought me how to cook so that I could prepare the daily meals. The first thing she taught me was how to make orecchiette. She believed that it was important to make orecchiette, it was a family tradition to teach young girls how to make orecchiette. My grandfather used to say that if a woman didn't know how to make orecchiette, she couldn't get married.
"But why?" I asked my grandfather.
"Because if you know how to make orecchiette you'll never starve. You only need flour and water to make orecchiette and in times of recession if you have flour and add a little sauce you'll have a meal that will fill your stomach!" .
I learned how to make orecchiette when I was fourteen, but I have to confess that in the beginning I had problems with the ragu` sauce. I would burn it all the times. Having Rago as my last name, many people would confuse may name with ragu` and would call me Ragu`. "A person with your last name should know how to make the best ragu` sauce," one of my friends would say to me. I finally solved the problem of not burning the ragu` sauce when I used the terracotta pot that belonged to my grandmother.
"Now you deserve to be called Ragu`," my friend said when he tasted my delicious ragu` sauce.
Now my family enjoys all my cooking and of course especially my orecchiette with ragu` and more importantly, my daughters are learning from me and keeping on the traditions.
Nonna Maria Rago