The Nonna Knives are Coming Back!!!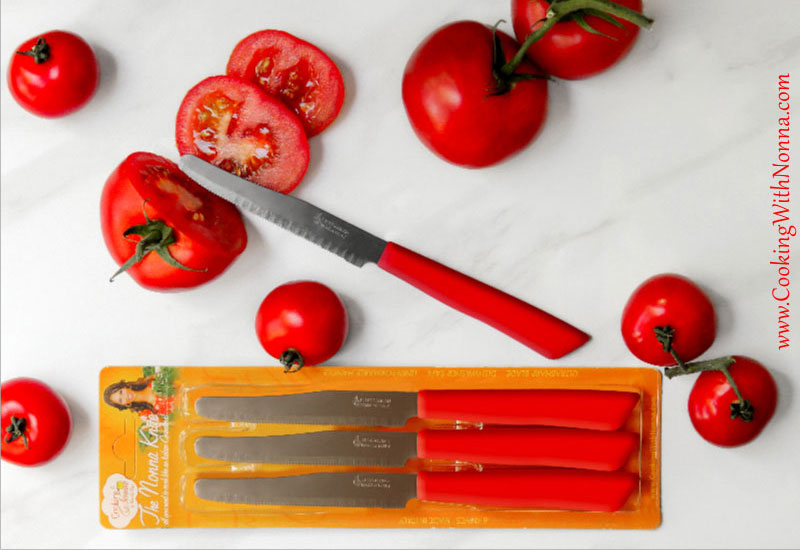 The Nonna Knives that you have come to love and have been waiting for will soon be available once again in La Bottega della Nonna! Right now you can pre-order all the sets that you need in Red or White and take advantage of limited time only 10% Discount by using the KNIVES10 Code at checkout. Hurry, the code will be valid only until July 15, 2018 (*).

In la Bottega, you will also find a brand new product: The Cooking with Nonna Spoon! These are beautiful beechwood spoons, exquisitely packaged and ready to be put to good use in your kitchen. The spoons come with tree different engravings for you to choose from: "Nonna's Sauce Spoon" , "Nonna's Gravy Spoon" and "Nonna Knows Best!" So, why not order a few and gift them to all your family and friends. When you order, for the next week only, take advantage of this 10% introductory discount by using the code SPOONS10 at checkout. The code will be valid only until June 30, 2018.
Of course in La bottega you will also find the Nonna Aprons for both adults and kids and soom many new products will be available as well!
So, start your Christmas shopping in June!!!
***
(*) Pre-ordered knives will be shipped on or about August 15, 2018.