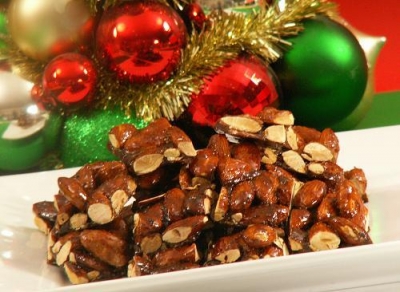 My Dear Friends,

Christmas is fast approaching and we are all getting ready to celebrate this beautiful holiday in good spirits and great food. But, one type of food is most particular at Christmas Time:  Cookies!!!  Yes, especially Christmas Cookies are something that we all look forward to at this time of the year when we all did out the Christmas traditional recipe and bake away!!  So, this year, the theme of the recipe contest will be:  Christmas Cookies and  Christmas Desserts. So.... Start Baking!!!!!!

The winner will receive a PRICELESS gift. A basket full of Cooking with Nonna products made by Nonna Romana and me. OK this time mostly made by me as Nonna Romana will still be recovering from her surgery, but she will supervise! Products that will be in the basket:  different cuts of homemade pasta, several types of cookies, different types of taralli, jams and many more!
Of course the basket will also include a Cooking with Nonna Apron and two sets of Nonna Knives so that you can cook like a real Nonna!

Good Luck to All!!!
Rossella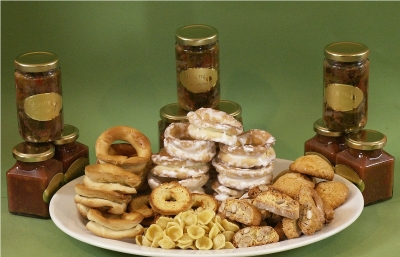 To participate in the contest is very easy.  Simply login on the Cooking with Nonna website and click the ADD a RECIPE tab.  You need to have a nice photo of your recipe, along with the list of ingredients and detailed instructions. Once submitted, the recipe will be verified by our staff and then it will be published on the website.

The winner will be selected on the basis of originality, respect of tradition and presentation. To increase your chances of winning you may enter multiple recipes. 
To participate in the Recipe Contest, you must enter your recipe by December 25, 2014 at  11:59PM.  The winner will be announced on December 27, 2014. No purchase is required to participate. The Recipe Contest  is open only the the members of Cooking with Nonna residing in the USA.

The Winner is...

Rebecca Knoll

with the recipe: