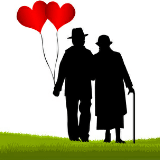 Berta
My Golden Pots:

My Nonna Points:
4
Member of La Famiglia since:
04/06/2018
Female Nonna Can cook like a Nonna!
This is a picture of my mother, myself and my daughter starting the tarantella dance around the Italian wedding cookie cake at my daughters wedding. The whole family worked on making the cake for a week.