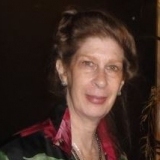 RandiSusan
My Golden Pots:

My Nonna Points:
12
Member of La Famiglia since:
05/02/2013
Female Mother Can cook like a Nonna!
Rosella, Happy Easter to you and Grandma I am so excited to see the Traditional Italian Easter Recipess, especially Easter Pie and Wheat Pie!

rossella rago
Thank you Susan, Easter time is one of my favorite time of the year. Spring is back and we get to make all the traditional Easter foods! Pizza Rustica is by far one of my favorites! Buona Pasqua!
5 years ago



RandiSusan
Thank you Rosella, mine too. I will enjoy my Wheat Pie and maybe make a Pizza Rustica too AND cut them both with my wonderful red handled knives that I got from you! Buona Pasqual
5 years ago