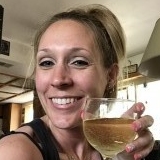 SicilianVooDoo
My Golden Pots:

My Nonna Points:
5
Member of La Famiglia since:
04/06/2018
Female Mother Can cook like a Nonna!
Let me just say, i have the cook book and have tried a few recipes from this site and all i can say is i have NOT made anything from cooking with nonna that i didn't love!

rossella rago
...and that makes me feel real good! Thank you so much! More to come!
5 years ago