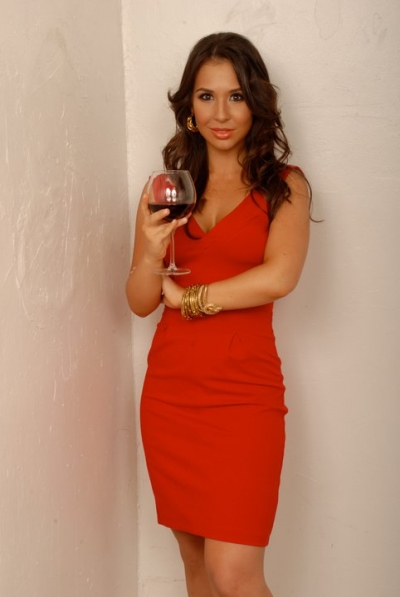 My Dear Friends,
I am so happy to announce my new "Sicily with Rossella" Culinary Tour which will be during the week of Sept. 20 to Sept 27, 2015. Once again, to make this dream come true, I have teamed with my friends at Divine Amalfi Villas, who share the same love and passion as I do about Italy.  Together, we will indulge you with traditional masterpiece dishes of the beautiful Sicilia, made with the highest quality of local and seasonal ingredients. 
Throughout the week, you will learn how to select the core of the dishes by visiting local markets, vineyards and manufacturers that produce the staples of the Italian cuisine. In the cooking lessons at the villa, where I will be assisted by  a local Nonna and other chefs, we will teach you to cook the Sicilian way.  To get another taste of the local perspective, you will also dine with us in various restaurants including two Michelin-rated restaurants.
Sicily is a land that has been travelend by many people from all over Europe and the Orient and they all have left their mark in the arts, culture, architecture and of course... Food. As we travel  around the Sicilian eastern coast, you will withness the ruins left behind by the ancient Greeks and Romans and of course we will visit the enchanting Taormina. We have designed an incredible week for you to capture all the natural beauties and marvels that Sicily has to offer.
I hope all of you will join me on this fantastic tour, but hurry, reserve your spot as this will be a very small and cozy group! See details below!
Tanti Baci,
Rossella
 
 
Video of Tour
Tour Description

Dates: September 20 - September 27, 2015
Location: Giarre (Catania), Italy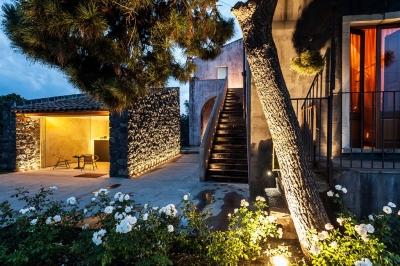 Villa Ramo d'Aria - Altarello (Catania)

 
 General Itinerary 
 

 
Sicily, the fire of the Mediterranean, is the home of the tallest active volcano in Europe and one of the most active in the world.  From the destruction of the volcano comes life from the minerals it leaves behind.  The rich volcanic mineral brings an exclusive flavor to oranges, lemons, grapes, olives and pistachios.  Noted for its long history of various cuisine and wines, Sicily has inherited the nickname: God's Kitchen.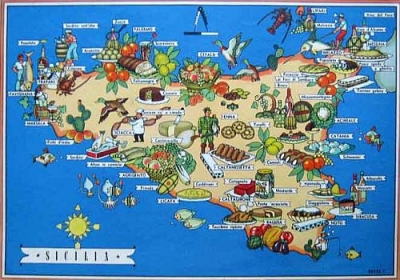 Every day on this culinary and cultural delight we have planned activities to visit ancient cities and experience the rich, unique, and highly regarded architecture, cuisine, and music of the largest island in the Mediterranean.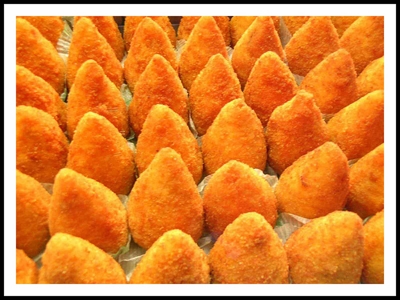 We'll pick the pistachio from Bronte and learn how to use them with the local recipes. We see how to make the authentic gelato.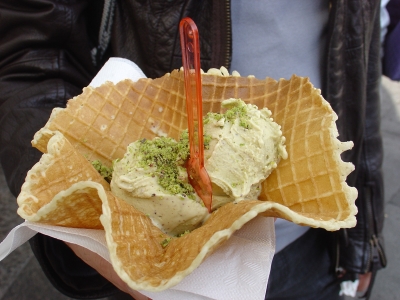 A highlight of our first cooking demonstration a local Nonna will reveal the process of "la Filletta", which are traditional cookies.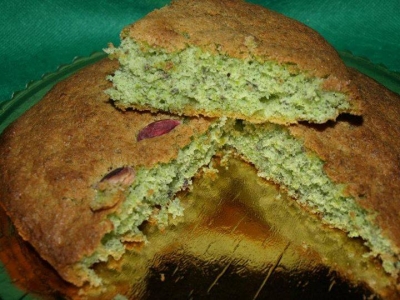 While visiting the coastal city of Catania we will go to "la Piscaria", the fish market to see how locals buy their fresh fish by the color, flavor, and sound.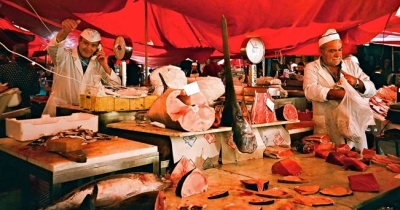 In front of the Cathedral of Sant'Agata we'll enjoy a cannolo, an extremely popular pastry associated with the Sicilian cuisine.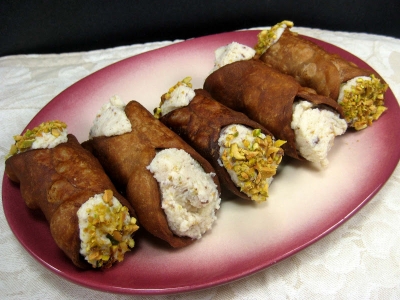 Our second cooking class will be at a winery at the base of Mt. Etna, tasting wine from the grapes once imported by the ancient Greeks.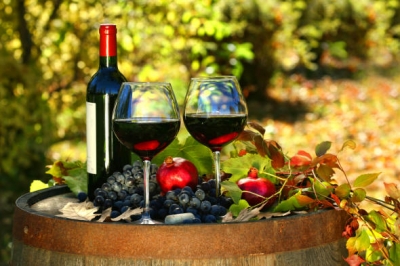 There will be visits to prevalent amphitheaters. We will relish the chocolate made with the old Azteca recipe.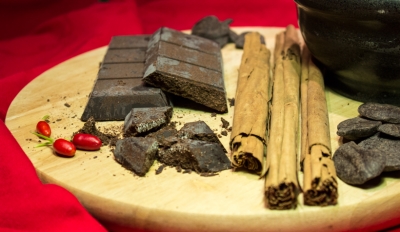 Then it's shopping in Taormina, one of the most picturesque villages of Mediterranean.  These are just of the few experiences that we will encounter on our magnificent adventure.  But be ready for many more surprises!!!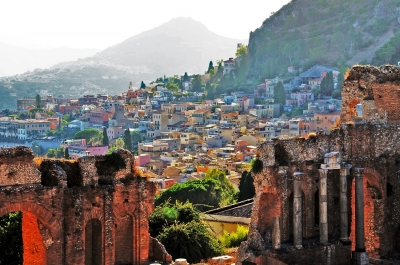 Dates:Â  Sept. 20 - Sept. 27, 2015

Price: $3,499 per Person - Double Occupancy Only.
To Reserve your spot on this Culinary Tour of a lifetime, please call Jennifer Galletti at: +1 203-212-8310 and she will attend to all your needs! Or you can reach Jen via email at: This email address is being protected from spambots. You need JavaScript enabled to view it.
What's Included:
-Â  7 Night Double or Triple Occupancy at a Traditional Mediterranean Villa with an enchanting views of the Etna vulcano and the sea.
- Welcome Cocktail Reception and Dinner
- Professional Transfers to and from the Catania Airport/Train Station
- Daily Breakfast at the Villa
- 4 Lunches
- 2 Cooking Lessons Followed by Dinner
- 4 Dinners at Authentic Local Restaurants Including two Michelin-rated
-  Cultural Excursions and Gastronomic Visits with Transportation provided by Professional    Drivers
- Meals Include Wine, Soft Drinks, and Coffee
- Planned Entrance Fees, Guides, and Gratuities
- Your personalized Cooking with Nonna Apron to be used during the cooking             demonstrations and a set of  Nonna Knives so that you can cook like a Nonna. Additional Aprons and Nonna Knives can be purchased HERE!

What is Not Included:
-Â  Airfare to and from Italy, including to and from Catania.
- Travel insurance.
- Shopping and personal expenses.
- Meals and drinks that are not part of the itinerary.


Terms of Payment
A deposit of 30 percent of the total amount of the vacation is required for reservation. Once the deposit is received, Divine Amalfi, LLC will confirm the reservation by transmitting to you an itinerary for your vacation.  Although Divine Amalfi, LLC will make every effort to abide by the schedule in the itinerary that sets forth the agreed-upon events for the vacation, Divine Amalfi, LLC reserves the right to alter the order and schedule of these events in order to accommodate for availability, unforeseen circumstances and/or other force majeure.  Final deposit is due 60 days prior to departure. Personal checks, bank transfers, Visa, MasterCard, and AMEX are accepted forms of payment to Divine Amalfi, LLC.

Cancellation Policy
Divine Amalfi, LLC reserves the right to cancel the vacation for any reason. In the event of cancellation by Divine Amalfi LLC, you will be refunded any amounts paid prior to the cancellation which shall release Divine Amalfi, LLC from any liability, including any consequential expenses you may have incurred in planning to attend.  You may cancel your reservation via written notice to Divine Amalfi, LLC.  Upon receipt of your cancellation, you will receive a refund less the cancellation fees noted below.
- If cancellation notice is received by Divine Amalfi, LLC more than 90 days before the first day of vacation, you will receive a refund of all amounts paid less 25 percent.
- If cancellation notice is received by Divine Amalfi, LLC between 60-90 days before the first day of vacation, you will receive a refund of all amounts paid less 50 percent.
- If cancellation notice is received by Divine Amalfi, LLC in fewer than 60 days before the first day of vacation, Divine Amalfi, LLC will not be responsible for any refund.

Responsibilities
I understand and agree that Divine Amalfi, LLC, its employees, officers, and agents will not be liable for any claims, demands or causes of action of any kind or nature, foreseen or unforeseen, arising out of any injury, illness or damage to or loss of property or any other event or occurrence, including but not limited to acts of God, war, weather, strike or other cause.  I understand that I am responsible for my own travel arrangements to and from Catania, Italy as well as obtaining any necessary travel documents.