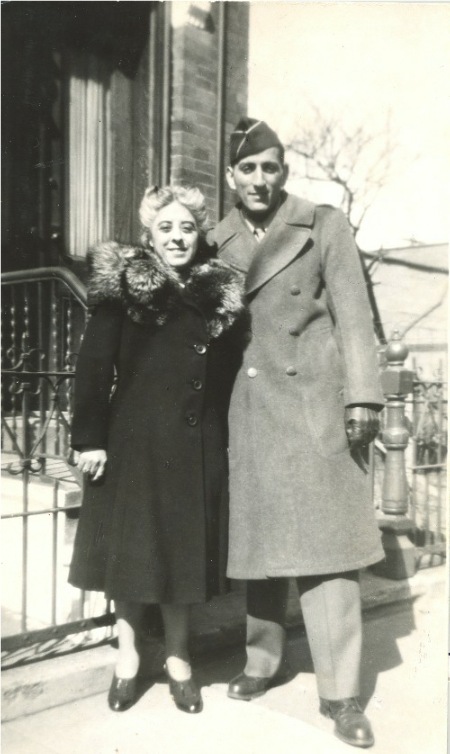 Tony Bennett and his Mamma, Anna Benedetto
(Courtesy of Bennett Family Archives)
I love New York City! I was born here and live here and no matter how far away I go to cities around the world while touring I am always thrilled to come back home. There is no place on earth that has the diverse mix of cultures that you can find here in NYC. And as an Italian-American, I know firsthand many incredible places in the city reflect the richness of Italian influences.
First of course is the food and Little Italy is the most famous spot to enjoy a great Italian meal, but some of my favorites are in Queens were I grew up such as Manducatis in Long Island City and Piccolo Venezia in Astoria (where I founded a NYC public high school named after one of my most favorite Italian-Americans, Frank Sinatra School of the Arts). And I love Esca in Manhattan and the restaurant Lady Gaga's parents opened, Joanne Trattoria - it's home cooking.
If Italian art is your passion there is no better place than the Metropolitan Museum of Art that houses almost 30,000 pieces of Italian art. I have been visiting the Met since I was an art student in high school and every time I go I discover something new and wonderful about Italian art.
My mother was a dressmaker and she would bring work home at night to make some extra money, and I would sit on the floor by her while she worked. Every once in a while she would get upset and throw a dress over her shoulder and say "I refuse to work on a poorly made dress. It was from my Mom that I learned to respect quality and seek it out. And as it related to my own personal fashion sense I learned that it was better to have one very good suit then ten cheaply made ones, so I have always loved going to Brioni in NYC for my wardrobe. A good suit will stay with you for decades and never look out of date - just like a good song.

So as Valentine's Day approaches, which many historians attributed to Roman traditions as its origin, I wanted to express my love for New York City and for being an Italian-American. Here's a clip of a song that is a tribute and valentine to New York City, "New York State of Mind" written by my good friend Billy Joel. I joined him on stage last summer at one of his sold out shows at Madison Square Garden, so I hope you enjoy viewing.

Happy Valentine's Day!

Tony Bennett
Tony Bennett's New CD:

Album/CD: