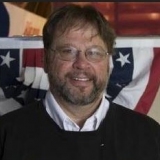 UomoGeneroso
My Golden Pots:

My Nonna Points:
17
Member of La Famiglia since:
03/11/2019
Male Son Can cook like a Nonna!
I notice the cheese grater now has a plastic cover. Mine Did not come with a plastic cover.... grrrrrrrr :-(

rossella rago
This is the new model of the grater. Soon the cover will be made available to those that purchased the grater in the past.
3 years ago



April 17th I ordered a cheese grater and all I have heard since you charged my credit card is excuses. I am very very close to filing a complaint against you with the credit card company. I am getting tired of excuses. This is no way to treat a first time customer.

vitorago
Hello Andrew, no excuses here! When you place the order it was made very clear to everyone that the graters we Out of Stock and that they would be arriving in early May. Well, they finally arrived...
Hello Andrew, no excuses here! When you place the order it was made very clear to everyone that the graters we Out of Stock and that they would be arriving in early May. Well, they finally arrived last night and they are all being shipped today. You should have already received an email with your tracking number. May I also remind you that you wrote the following note on your order: "Please do not ship the knives until the cheese grater is available. Please ship everything
together, not separately. I can wait. Pazienza. Grazie Mille. So just a little more patience Best, Vito Rago, General Manager, Cooking with Nonna 973 263 4558
Show more
5 years ago