Braciole Recipes by our Italian Grandmas!​​​​​​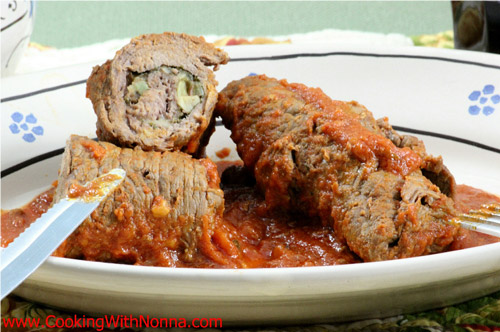 Braciole... or Brasciole is an excellent template for making a variety of dishes. Traditionally Braciole have been made with beef, but they can also be easily made with pork, veal or chicken. Essentially it is a slice of meat filled with ingredients and spices that you prefer, rolled and tied. Then they can be cooked in a variety of ways: in tomato sauce, in any white sauce, grilled or baked. Here is a traditional recipe that has been in my family for years. The advantage of making them in a tomato sauce is that you can also have a beautiful dish of pasta with Brasciole sauce. Buon Appetito!
Enjoy these Braciole Recipes!
Braciole Recipes