Polenta Recipes by our Italian Grandmas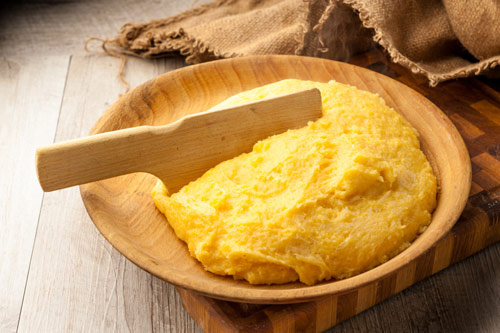 Enjoy these Polenta Recipes prepared by our Grandmas and Friends. Polenta is such a versatile platform that can be used to host many other condiments and together they make some fantastic complete meals and combinations of flavors. Try Polenta with Sausage and Broccoli Rabe as I prepared it on my show with Nonna Yolanda from Calabria. Polenta is used in every region of Italy as it is a very inexpensive way to create great meals at very low cost. Buon Appetito!
Cooking with Nonna Polenta Recipes!
Polenta Recipes