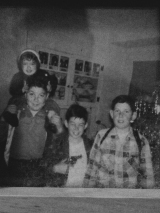 bentnbroken
My Golden Pots:

My Nonna Points:
5
Member of La Famiglia since:
11/06/2015
Male Son Pretty Good!
The focaccia alla Romano recipe , video says 20 grams yeast, the recipe say 1oz, then a question say 2oz. Also do I follow recipe or video ? Or either way works ?