Baked Cod with Almonds
Baked fresh cod with crunchy almonds.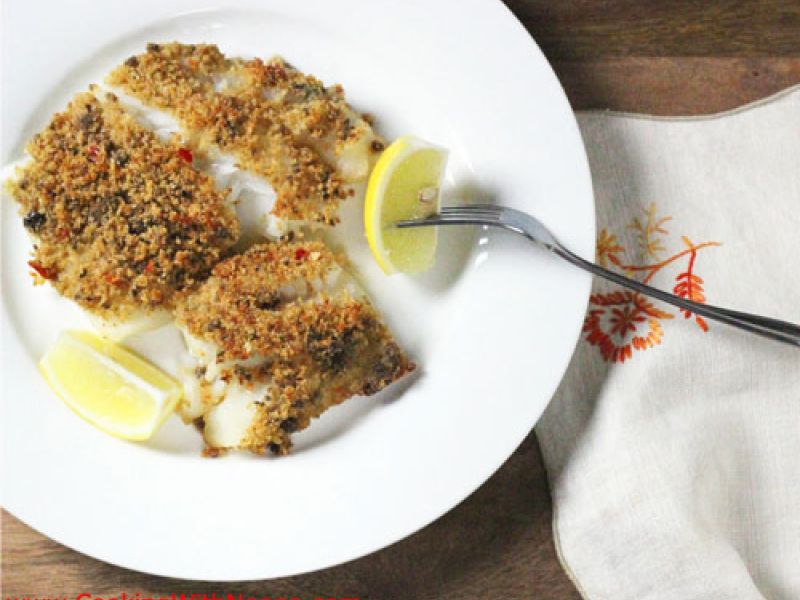 Ingredients
For 4 Person(s)
For the Cod:
2

pounds

fresh cod

1

cup

plain bread crumbs

1

cherry pepper

1

sprig fresh rosemary

20

almonds

10

Gaeta olives

2

tablespoons

grated pecorino cheese

4

ounces

butter

salt & pepper
Directions
Pre-heat the oven to 420F.

In a food processor put the bread crumbs and the almonds. Run the food processor for 10 seconds.

Add the breadcrumbs to a bowl.

Chop finely with a knife the cherry pepper, the olives and the rosemary. Add to the bowl.

Add the grated cheese and salt and pepper as desired.

Add half of the butter and mix well.

Put the remaining butter in the baking pan.

Place the cod in the pan. Spread the bread mix evenly over the cod.

Bake for 25-30 minutes depending on the thickness of the cod. Serve hot.