Chicken in Lemon Sauce - Scaloppine di Pollo al Limone
Chicken in lemon sauce... Tuscany with a touch of the south?
Ingredients
For 2 Person(s)
For the Chicken:
1

pound

thin chicken cutlets

1

lemon

2

large eggs

1

cup

chicken broth

1/2

cup

white wine

1

cup

plain bread crumbs

4

tablespoons

butter

1

tablespoon

Parmigiano cheese (grated)

all purpose flour

vegetable oil for frying

extra virgin olive oil

salt & pepper
Christmas In July Sale on:
A Year of Italian Holidays
Was $36.99 Now $27.99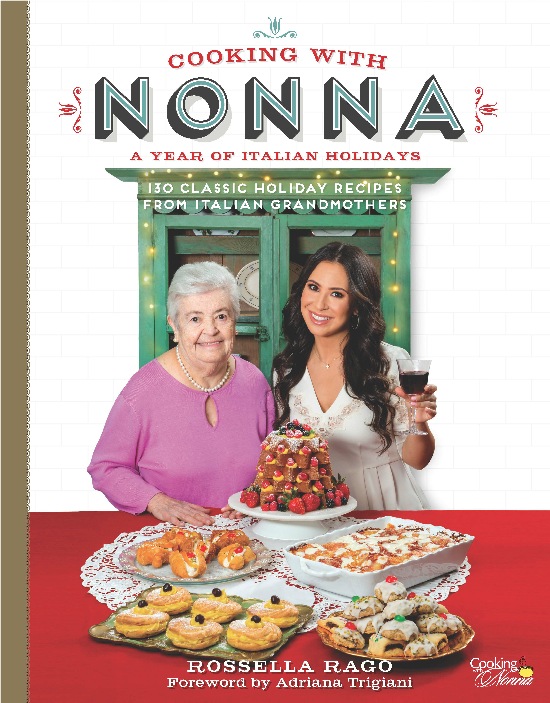 Get Yours HERE!!!
***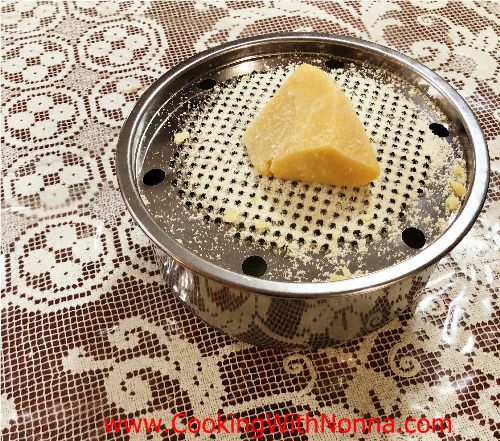 Directions
In a flat plate put the flour and add salt & pepper as desired. Mix into the flour.

In another flat plate put the bread crumbs and add 1 Tbs of grated Parmigiano cheese. Mix into the bread crumbs.

In a bowl scramble two eggs.

Dip each slice of chicken in the flour first, then the egg and then into the bread crumbs.

In a frying pan put vegetable oil and some EV olive oil for added flavor.

Fry the chicken till light golden.

Spread 2 Tbs of butter in an oven pan.

Place the chicken in the pan.

Add 1 cup of chicken broth and 1/2 cup of white wine.

Squeeze the juice of 1 lemon.

Cover the pan with aluminum foil.

Bake for 20 mins. at 350F. Remove the foil for the last 10 mins.
Recipe Notes
PS: This Video Recipe is now available on the Cooking with Nonna TV Channels available on: Roku TV, Apple TV, Amazon Fire and Android. Please search for the Cooking with Nonna channel on your TV platform and enjoy the show on your large TV screen!

Categories:
Entree Recipes
,
Nonna Nina La Bruna
,
Chicken Recipes
,
Toscana Recipes
,
Easy Recipes
,
All Recipes
,
Christmas Recipes
,
Thanksgiving Recipes
,
Easter Recipes
,
Valentine's Day Recipes
,
Super Bowl Recipes
,
Mother's Day Recipes
,
Father's Day Recipes
,
Memorial Day Recipes
,
4th July Recipes
,
Labor Day Recipes
,
Valentine's Day  Recipes
,
Easter Dinner Recipes
,
Christmas Dinner Recipes
,
Thanksgiving Entree Recipes
,
Christmas Entree Recipes
,
Easter Entree Recipes
,
Lemon Recipes
Reviews
Thursday, 22 February 2018
Magnifico! The chicken (cut very thin) was tender, moist, and extremely tasty! This will definitely ...
See Full Review >>
- BWinCA
Thursday, 14 December 2017
Love it! This is my first time making it.. I always cook for my boyfriend and I loved how this was v...
See Full Review >>
- pgarci441
Thursday, 14 December 2017
Made it for my sisters birthday and it tasted just like nana\'s
- suoesoltanto
Thursday, 14 December 2017
Amazing and easy! My Husband requested it again within the same week! Will keep this recipe for the ...
See Full Review >>
- Anisa
Thursday, 08 September 2016
I am a dad that cooks each night for my family. This is quick and if you add some capers and a littl...
See Full Review >>
- clint24
Thursday, 08 September 2016
Very Very Good! Had to compensate and use Italian Bread Crums instead of the plain. This dish is gre...
See Full Review >>
- fanelli-breyer