Summer Squash Focaccia-Zucchini Focaccia
Summer Squash Focaccia-Zucchini Focaccia.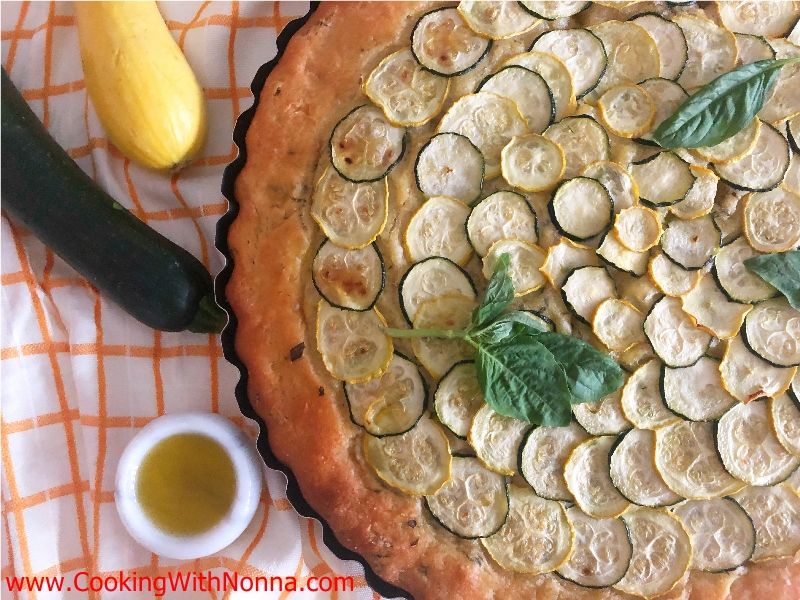 Ingredients
For 10 Person(s)
For the Focaccia:
2

packets active dry yeast

3

cups

warm water

1/2

teaspoon

granulated sugar

4

cups

semolina bread flour

2

cups

00 or all purpose flour

2

tablespoons

salt, plus more for sprinkling

1/2

cup

+ 2 tablespoons extra virgin olive oil, divided

1/2

cup

fresh basil leaves, finely chopped

1

zucchini, sliced into very thin rounds

1

yellow squash, sliced into very thin rounds
Directions
In the bowl of a stand mixer fitted with the dough hook attachment combine the warm water (not too hot or you will kill the yeast) and sugar. Sprinkle the packets of yeast on top and let stand until bubbly, about 10 minutes.

In the meantime, in a mixing bowl whisk together the semolina, flour and salt. Once the yeast is ready add in 2 tablespoons of the oil.

With the mixer on low speed begin adding in the dry ingredients little by little until a sticky dough forms.

Turn the dough out onto a floured surface and add in the chopped basil. Oil your hands and knead the dough until the basil is incorporated and the dough is elastic, about 7-10 minutes.

Add 1/4 cup to the bottom of a 14 inch round pan or a 13x18 inch baking sheet, making sure all the edges are coated with oil.

Transfer the dough to the pan and begin spreading it with your fingers into an even layer. Make small indentations with your fingers.

Arrange the squash on top of the dough. Cover with plastic wrap and rise for 1 hour in a warm place.

Preheat your oven to 425 degrees.

Brush the top of the focaccia and all the squash with the remaining 1/4 cup of oil. Sprinkle with salt and bake until the focaccia is golden brown on the bottom, about 30-35 minutes. Allow to cool before cutting.