Broccoli Rabe Soup with Sausage Meatballs
Broccoli Rabe Soup with Sausage Meatballs.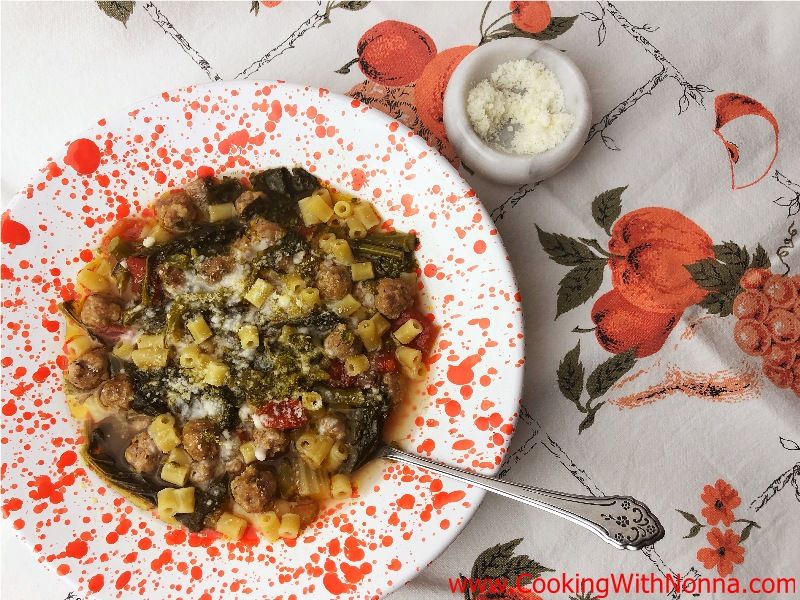 Ingredients
For 6 Person(s)
For the Meatballs:
1

pound

hot or sweet Italian Sausage, casings removed

3

cloves garlic, shaved or minced

1/2

cup

grated Pecorino Romano cheese

2

fresh parsley, minced
For the Soup:
3

tablespoons

extra virgin olive oil

1

medium onion, cut into a 1/4 inch dice

3

celery stalks, cut into a 1/4 inch dice

3

cloves garlic, sliced

12

cups

water

3

chicken bouillon cubes

1

cup

crushed tomatoes

1

bunch broccoli rabe, washed, ends trimmed and cut into bite sized pieces

8

ounces

ditalini pasta, or any small cut you desire

salt and pepper as desired
is now available in La Bottega!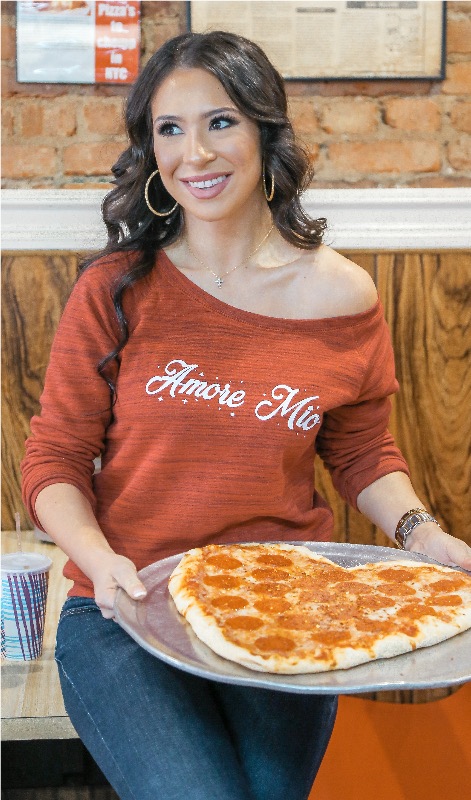 The New Cooking with Nonna Cookbook:
A Year of Italian Holidays
is Available!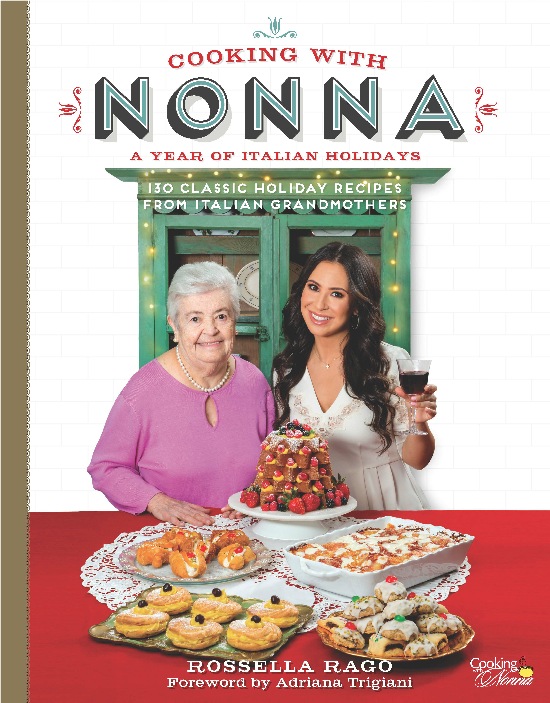 Get Yours HERE!!!
Directions
To make the meatballs:

In a mixing bowl, combine the Sausage meat, garlic, cheese and parsley. Mix together by hand until well combined.

Roll out small Meatballs about 1/2 inch in diameter. Set aside onto a plate.

To make the soup:

Put a large stockpot over a medium-high flame and heat the oil. Add the onion, celery and garlic and sauté until the onion is translucent and the celery has softened, bout 7-10 minutes.

Add the water, bouillon cubes and crushed tomatoes. Bring the pot to a boil and add the meatballs. Boil for 5 minutes and add in the broccoli rabe.

Return the pot to a boil and cook until the broccoli rabe is tender. About 5-7 minutes. taste for seasoning and season with salt and pepper as desired. Remove from heat.

Bring a large pot of salted water to a boil and cook the ditalini until they are very al dente, about 2-3 minutes less than the package instructions.

*The pasta will continue cooking in the hot soup. You don't want to over cook it!

Drain the pasta and add it to the soup. Let the pasta cook in the soup for an additional 2 minutes.

Serve immediately with crust bread and an extra Sprinkle of pecorino cheese.