Cannelloni with Meat
Cannelloni with Meat... the mother of Manicotti. A great pasta recipe. Excellent for all major Holidays and special occasions.
Ingredients
For 4 Person(s)
For the Crepes:
1

cup

all purpose flour

2

large eggs

1/2

cup

milk

1

cup

water

2

tablespoons

butter, melted

pinch of salt
For the Filling:
1

pound

mixed ground meat (beef, veal and pork)

84

ounces

tomato sauce

1/2

pound

prosciutto di Parma

1

cup

diced mozzarella

1

cup

grated Parmigiano cheese

1

medium onion

1/2

cup

white wine

fresh black pepper

pinch of nutmeg

extra virgin olive oil

salt
Directions
Make the Crepes:

In a bowl mix well all the crepes ingredients to get a very liquid batter.

Add some butter to a Crepe pan, make it hot and pour 1 ladle of batter.

Move the batter quickly around the bottom of the pan to cover the entire bottom uniformly and evenly.

Cook for about 1-2 mins. Flip the crepe... if you are capable, and slide the finished crepe into a plate for later use.

Make all your crepes and set aside.

Filling Preparation:

In a pot, add 3 Tbs of olive oil and the onion finely chopped.

Saute` the onion until translucent and add the meat.

Saute` the meat for a few mins and add the white wine.

Let the alcohol evaporate and add the tomato sauce.

Cook the meat for about 40 mins. at medium heat.

Once cooked, let the meat cool a bit and drain the excess sauce.

Put the meat in a food processor, add the prosciutto and run the food processor for about 10 secs.

Pour the content in a bowl, add the mozzarella, Parmigiano cheese, fresh black pepper as desired and a dash of nutmeg.

Cannelloni Preparation:

Cover an oven pan with a layer of the tomato sauce.

Take each crepe, deposit two Tbs of filling on one side of the crepe, spread it longways and roll the crepe.

Deposit the Cannellone in the pan.

Prepare all you Cannelloni to fill the pan.

Cover each Cannellone with sauce and a generous sprinkle of Parmigiano cheese.

Bake for 20 mins. at 400F
Please Follow me on Instagram!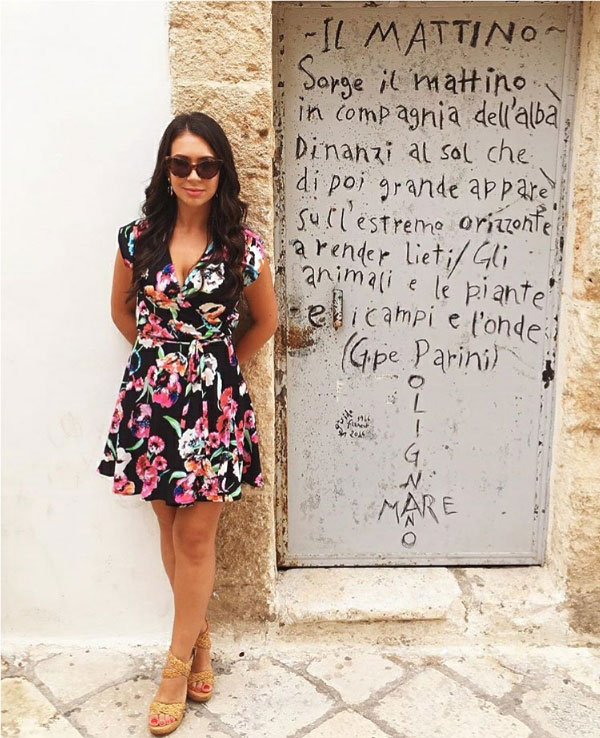 Categories:
First Course Recipes
,
Meat Recipes
,
Pasta Recipes
,
Calabria Recipes
,
Intermediate Recipes
,
All Recipes
,
Christmas Recipes
,
Thanksgiving Recipes
,
Easter Recipes
,
Nonna Gisa Ferro
,
Valentine's Day Recipes
,
Cannelloni Recipes
,
Ragu` Recipes
,
Mother's Day Recipes
,
Father's Day Recipes
,
Baked Pasta Recipes
,
Valentine's Day  Recipes
,
Easter Dinner Recipes
,
Thanksgiving First Course Recipes
,
Christmas First Course Recipes
,
Easter First Course Recipes
,
Sunday Dinner Recipes
Reviews
Thursday, 08 September 2016
Nice flavor and easy(ish) to make. I added a pinch of crushed red pepper...... I love that extra zin...
See Full Review >>
- mikejom