Cheese Meatballs - Polpette di Formaggio
Cheese Meatballs. Meatless meatballs also known as "War Meatballs". Excellent as an appetizer or in tomato sauce with pasta!
Ingredients
For 4 Person(s)
For the Cheese Meatballs:
2

large eggs

2

ounces

day old Italian bread (crust removed)

1 1/3

cups

grated parmesan cheese

1

clove minced garlic

1

tablespoon

finely chopped parsley

1/4

teaspoon

baking powder

extra virgin olive oil
For the Sauce:
56

ounces

crushed tomatoes

4

tablespoons

extra virgin olive oil

2

cloves

garlic, chopped

fresh basil

salt & pepper, to taste
Directions
Make the Cheese Meatballs:

Fill a pot (to deep fry) with about 4 inches of olive oil. Begin to heat oil.

Beat eggs and add bread, continue beating until both eggs and bread are combined well. Add cheese, parsley, garlic, and baking powder. Combine well. Mixture will seem like a thick, sticky, cake batter.

Form a "football" shape with about 2 tablespoons of mixture. Carefully add each "polpette" to hot oil. Fry until golden brown.

Remove from pot with a slotted spoon and transfer to a platter lined with paper towels.

Make the Sauce:

Saute garlic in olive oil and add in tomatoes. Add salt and pepper. Simmer for about 45 mins. Add basil.

The polpette may be added to the sauce. Simmer for a few minutes.
Please Follow me on Instagram!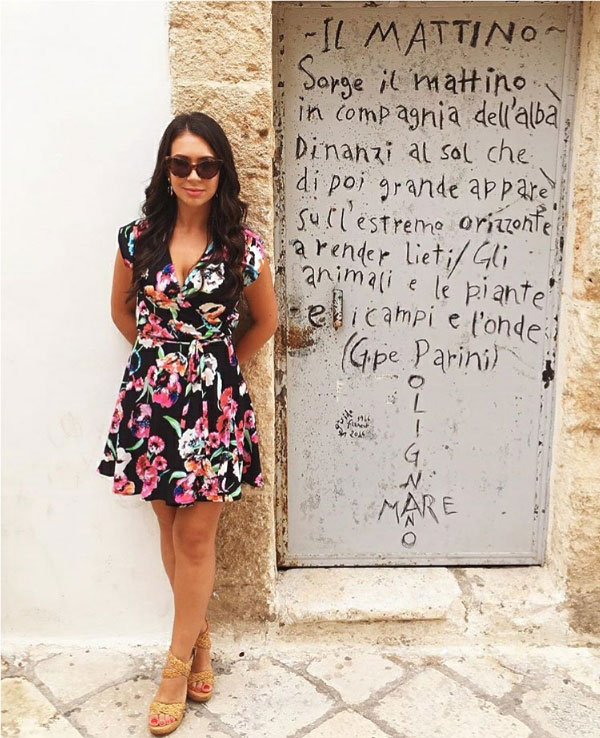 Recipe Notes
These polpette may be eaten as an appetizer, with pasta, or as a meal. Feel free to add peas, saut�ed peppers, or your own favorite vegetables to the sauce for a complete meal!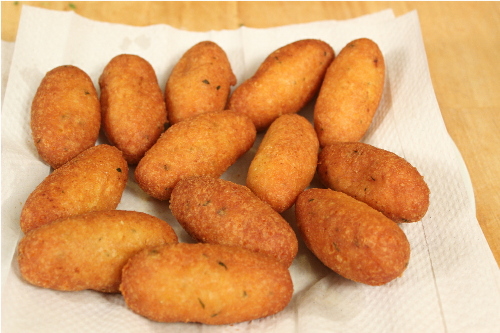 Reviews
Thursday, 14 December 2017
Family loved them!
- Emchotty