Creamy Pasta e Piselli (Creamy Pasta with Peas)
Creamy Pasta e Piselli (Creamy Pasta with Peas)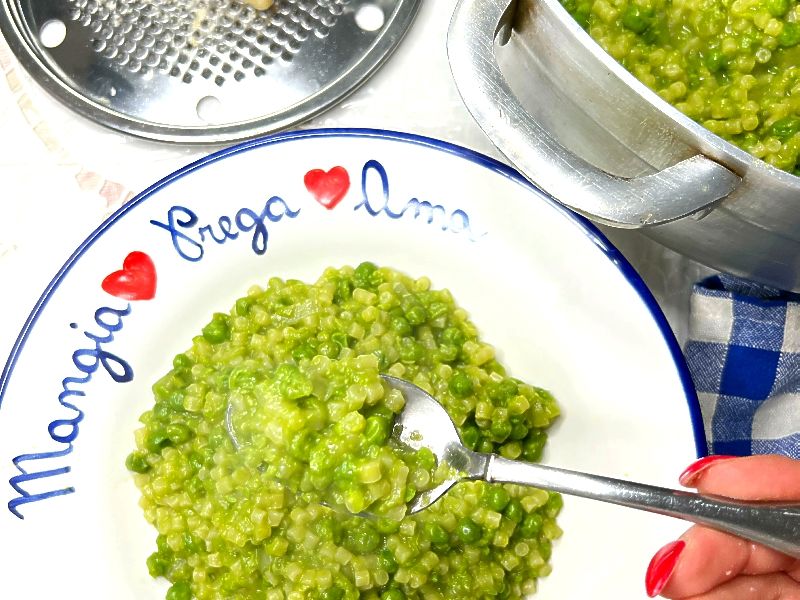 Ingredients
For 6 Person(s)
For the Pasta:
3

tablespoons

extra virgin olive oil

2

medium onions, cut into a 1/4 inch dice

1

16oz bag frozen peas

1

tablespoon

salt

5

cups

water

1

pound

Tubettini pasta

1

cup

grated Parmigiano Reggiano or Grana Padano cheese
Directions
Get the ingredients needed for this recipe

HERE

Put a large pot over a medium flame and heat the oil. Add the onions and sauté until soft, about 5-7 minutes.

Add in the peas and the salt and cook for 5 minutes.

Add the water and bring to a boil.

Using an immersion blender, purée about half the peas.
*Alternatively, you can scoop out half the peas and purée them in a blender and add them back to the pot

Add the pasta and cook until the pasta is al dente and has absorbed most of the water.

Remove from heat and stir in the cheese.

Taste for seasoning and season with salt and pepper as desired.

Serve in warm bowls with an extra sprinkle of grated cheese.