Chiacchiere Baresi
Chiacchiere Baresi... so crispy! When you start eating them... one leads to the other! These are also known as Bow Tie cookies, Frappe, Crostoli, Twist Cookies, e-Wand and many other names.
Ingredients
For 5 Dozen(s)
Recipe
1

pound

flour

6

ounces

white wine

4

ounces

olive oil

1/4

pound

sugar

powdered sugar

olive oil for frying
Directions
In a stand mixer, first mix the oil, wine and sugar. Make sure that the sugar is all dissolved.

Add the flour and mix well until you have a ball of dough. Let it rest for about 20 mins.

Cut a piece of dough and if you have a stand mixer Pasta Roller attachment, use it to flatten the dough. Pass it thru the Pasta Roller several times until the sheet of dough is very smooth. The suggested final setting for the tickness is #3.

Place the sheet of dough on a wooden board and with a ravioli cutter, cut the sheet into strips of about 1" x 3".

Twist the strips twice and fry in olive oil until golden.

Let the chiacchiere cool, sprinkle with powdered sugar and serve.
The Cooking with Nonna Cookbook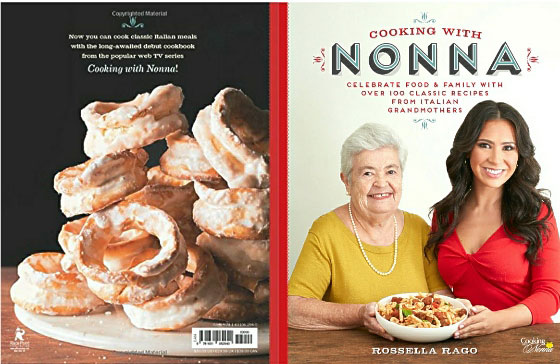 Please Follow Me on Instagram!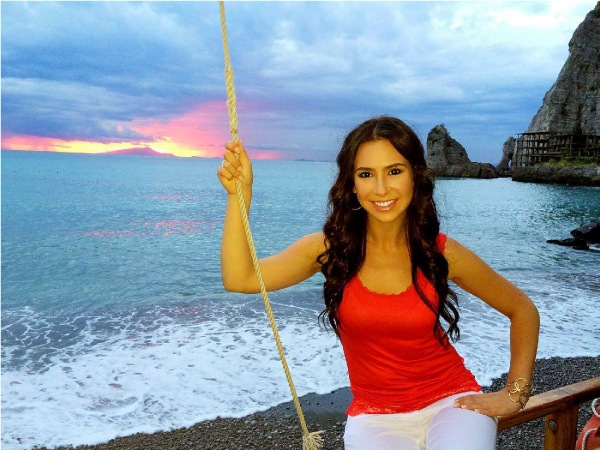 Reviews
Thursday, 14 December 2017
Wonderful, your recipes are so exciting..my (Grammy ) Nonna was from Bari and I was so thrilled to...
See Full Review >>
- Jenfragram
Thursday, 14 December 2017
To Jenfragram: Try warming the honey, in a pot on the stove, for dipping the cookies.
- Speranza
Thursday, 14 December 2017
My mother made these at Christmas every year-love them.
- 8Grammy
Thursday, 08 September 2016
My husband grew up with his mother making these.. so glad I found this recipe, however, would love i...
See Full Review >>
- Linda Panozzo
Thursday, 08 September 2016
Looks good but I have to try it. Love Nonna's
- Rosemarie