The Americano Cocktail
It's time L'Americano - a cocktail originally known as a Milano-Torino - for the Campari which came from Milano and the Cinzano vermouth that came from Torino. During the United States' Prohibition era this cocktail became a favorite of American tourists, so the barmen of Italy began to call it L'Americano,the name by which it is known to this day. With its light dose of Campari and vermouth topped off with club soda, it is a perfect introduction to the enjoyment of Campari. The cocktail is finished with citrus, either a lemon twist or an orange wheel. The citrus rounds out the drink, tying the components together, so be sure not to skip it. I prefer a nice pulpy orange wheel; it gives just the right touch of sweetness.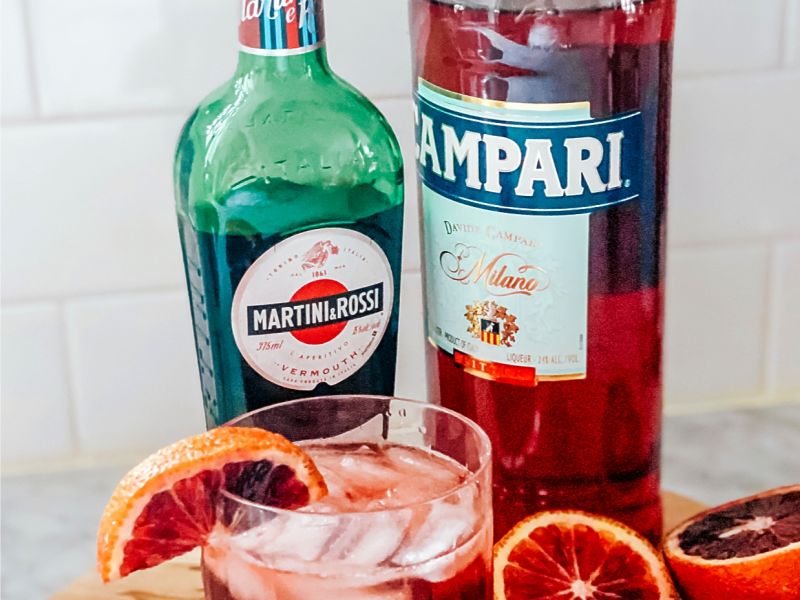 Ingredients
For 1 Person(s)
For the Americano:
1

part

Campari

1

part

sweet vermouth

splash of Club Soda
Directions
Pour all the ingredients over a glass filled with ice. Mix well.

Garnish with a twist of lemon or orange.
Recipe Notes
The big variable in this drink is the vermouth - it's got to be Italian style, a sweet vermouth, a rosso. While the original Americano was made with Cinzano, I prefer Cocchi Vermouth di Torino. It has a rich old-fashioned taste with just the right amount of bitterness for me. And Cocchi Vermouth is produced in Italy\'s Asti region near Torino, in keeping with the spirit of the original libation.