Valentine's Day Cake, Cookie & Dessert Recipes
by Rossella & Friends!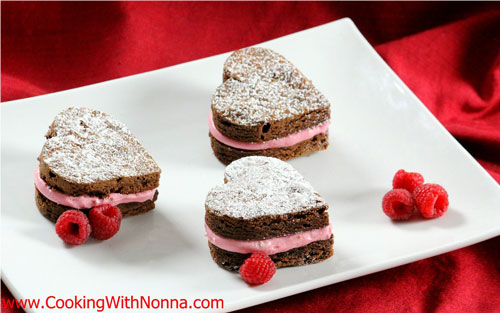 Here is my collection of Cakes, Cookies and Desserts that you can easily prepare for your Valentine. Go ahead, prepare one of these sweets and for sure your sweetheart will never forget it and will be grateful to you for the rest of the year. Many of these recipes also come with a video of my Cooking Show, where I walk you thru, step by step, and I show how to make these very easy and delicious desserts. So... Get Cooking! Scroll down for the recipes.
Valentine's Cake and Cookie Recipes