Chicken Involtini
Chicken Involtini - a simple recipes that goes well with your Sunday Dinner ... or any other day!
This recipe was part of Rossella's and Nonna Anna's Cooking Demo at the Seattle Festa Italiana - 2012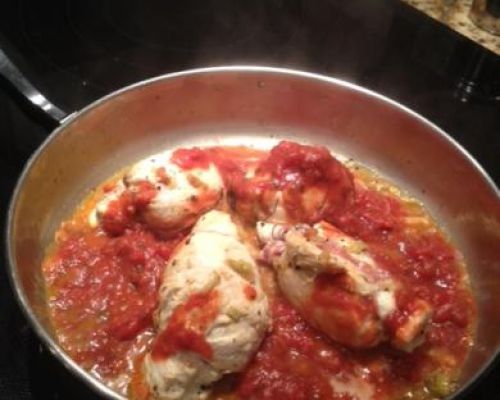 Ingredients
For 2 Person(s)
Recipe
4

Thinly sliced chicken breast; pound to about 1/8" thick.

4

Slices of Prosciutto

1/2

Cup Mozzarella, shredded

1/4

Cup Pecorino cheese, grated

2

Hard boiled egg, sliced

8

Fresh spinach leaves with stems removed

basil leaves

3

cloves garlic, cut in half

1

medium carrot, diced

1

celery stalk, diced

1

small onion, diced

oil

1/4

Cup Dry white wine

3

Cups of Marinara sauce or peeled diced tomatoes

chopped

salt and pepper

mybanner}
Directions
Lay meat flat on work surface. Sprinkle w/salt and pepper.
Layer with a slice of prosciutto, mozzarella, pecorino, egg, spinach and basil.
Roll up starting with narrowest end as for a jelly roll. Tie the roll with kitchen twine.
Pour a generous amount of olive oil into a sauté` pan. Add the soffrito and sauté` very gently until the vegetable are very soft and the onion is translucent. Add a pinch of salt and a spoonful of water to avoid over browning.
Add the involtini and turn them with a wooden spoon to brown them all around. When they are nicely browned, add a generous amount of wine. Let it cook until wine is absorbed and the involtini and vegetables start to separate from the pan.
Add enough marinara to almost cover the meat and. Lower the heat and cover. Let cook until meat is cooked through.
Add chopped parsley and stir in just a minute before removing from stove. While cooking, if the sauce gets too thick, thin it down with a little chicken broth.
Remove the involtini from the pan and pull out the toothpicks or cut off the string.
Can be served over fettuccine, polenta or with a vegetable and plenty of crusty bread to east up all the sauce.




none
Use the Code CWN20 to Get 20% OFF
On my New T-Shirts!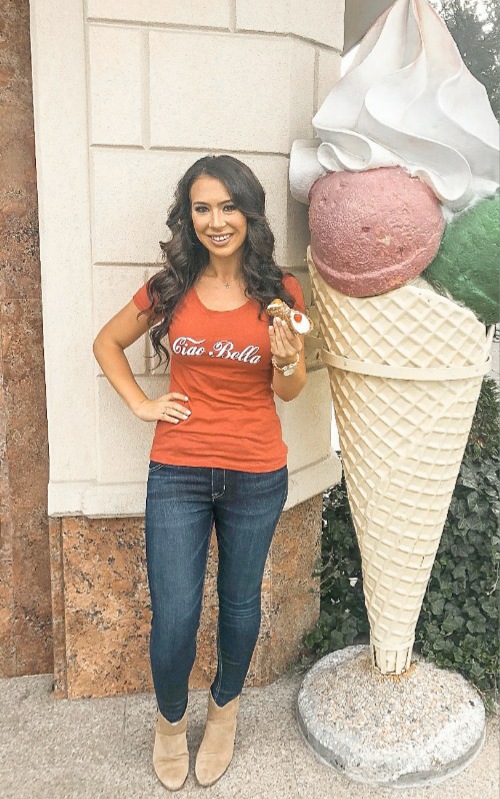 Categories:
Entree Recipes
,
Chicken Recipes
,
Abruzzo Recipes
,
Easy Recipes
,
All Recipes
,
Christmas Recipes
,
Thanksgiving Recipes
,
Easter Recipes
,
Valentine's Day Recipes
,
Mother's Day Recipes
,
Father's Day Recipes
,
Memorial Day Recipes
,
Valentine's Day  Recipes
,
Easter Dinner Recipes
,
Christmas Dinner Recipes
,
Nonna Anna Figurelli Sachs
,
Thanksgiving Entree Recipes
,
Christmas Entree Recipes
,
Easter Entree Recipes