Peaches and Wine - Pesche con Vino
Peaches and Wine... a delight of Summer!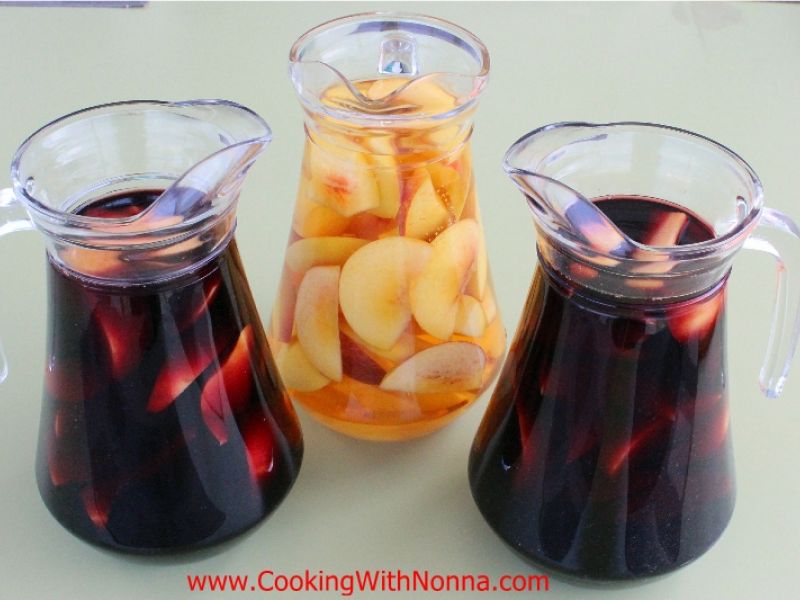 Ingredients
For 4 Person(s)
For the Peaches:
1

pound

peaches cut in slices

1/2

bottle

red or white wine

2

tablespoons

lemon juice

1

tablespoon

sugar
Directions
Wash the peaches and cut the in slices.

As you cut them dip them in the lemon juice to prevent oxidation

Put the wine (red or white) in a bowl and add the sugar.

Add the peaches and any juice left over.

Cover the bowl and place in the refrigerator for 2 hours.

Serve chilled.
Categories:
Nonna Romana Sciddurlo
,
Dessert & Cookie Recipes
,
Puglia Recipes
,
All Recipes
,
Super Bowl Recipes
,
Father's Day Recipes
,
Memorial Day Recipes
,
4th July Recipes
,
Peach Recipes
,
Labor Day Recipes
,
Pastry and Tart Recipes
,
Summer Dessert Recipes
,
Gluten Free Dessert Recipes
,
Vegetarian Dessert Recipes
,
Vegan Dessert Recipes
,
Mediterranean Diet Dessert Recipes