Porchetta all'Abruzzese
Throughout Italy, porchetta is produced with a whole pig. It is boned and seasoned according to local traditions. The carcass is bound with string and cooked in a wood-burning oven for 6 to 7 hours depending on the size of the pig. People celebrate while they feast upon this delicious, flavorful porchetta. What makes the Abruzzese version different is the seasoning.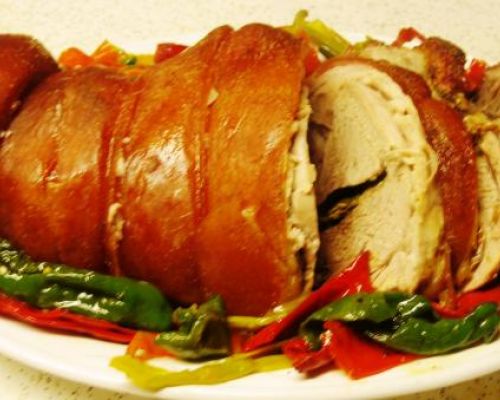 Directions
Take the boned pork shoulder, season it with salt, pepper, fennel, dry peppers and garlic and tie with string.

Preheat oven at 450F degrees.

Place roast in a roasting pan and drizzle with oil.

Reduce heat to 300F degrees and continue to cook for 3 hours.

Take out the roast and let it rest for 15 minutes.