Shrimp Sandwich Patties
A fried shrimp patty created by my grandmother - Ida Bell Verret. And still made by my mother Elizabeth Henry.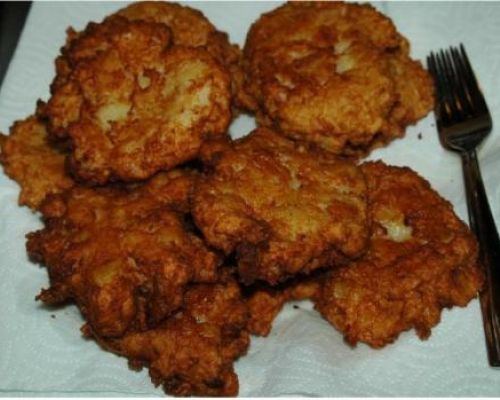 Ingredients
For 10 Person(s)
Recipe
2

pounds fresh shrimp (after cleaned)

3

or 4 small red potatoes

2

table spoons onion powder

1

table spoon garlic powder

pepper

mybanner}
The Perfect Christmas Gift
for every Italian Home!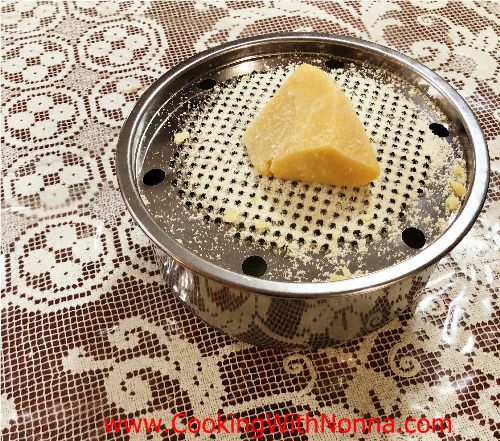 Directions
Deheaded, peeled, and devein shrimp.
Grind in grinder
Peel and boil potatoes, let cool then mash
In large bowl mix shrimp, potatoes, seasonings
Salt and pepper to taste
Add flour a little at a time until it holds together
It should still be a little sticky
Heat Oil in frying pan
With a large spoon scoop out mixture and drop in hot oil
Shape into a patty in oil. About 3/4 inch thick.
Fry until golden brown on both sides
Remove from oil and place on paper towels




Eat on white bread with a mayo & mustard spread and sliced dill pickles. For spread use cup of mayo with 2 table spoons yellow mustard. Warning - too thick it won't cook in the middle, too thin it will over cook.


none
Categories:
Appetizer Recipes
,
Fish Recipes
,
Easy Recipes
,
All Recipes
,
Christmas Recipes
,
Easter Recipes
,
Valentine's Day Recipes
,
Super Bowl Recipes
,
Shrimp Recipes
,
Mother's Day Recipes
,
Father's Day Recipes
,
Memorial Day Recipes
,
4th July Recipes
,
Panini/Sandwiches Recipes
,
Labor Day Recipes
,
Christmas Fish Recipes
,
Valentine's Day  Recipes
,
Good Friday Recipes
,
Easter Dinner Recipes
,
Summer Appetizer-Side Recipes
,
Thanksgiving Appetizers and Sides Recipes
,
Christmas Appetizer Recipes
,
Easter Appetizer and Side Recipes