St. Joseph's Pasta - Mafaldine di San Giuseppe
Mafaldine or Lagane of St. Joseph... a must have for St. Joseph's Day. Pasta with Bread Crumbs and Anchovies.
Ingredients
For 4 Person(s)
For the Pasta:
1

pound

Lagane (Mafaldine) pasta

1

cup

plain bread crumbs

1/4

pound

anchovies

extra virgin olive oil

salt & pepper
Get into the Christmas Spirit!
La Dolce Vita Coffee
Pots and Cups are now in Stock!
Get both HERE!!!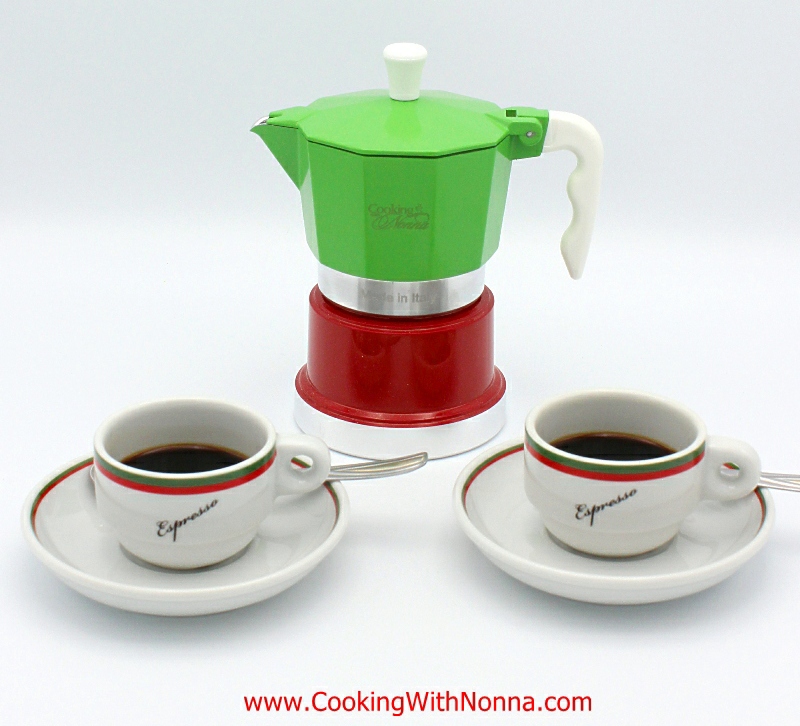 Directions
Toast the bread crumbs by putting 3 Tbs of EV olive oil in a saute` pan and adding the bread crumbs.

Continuously stir the bread crumbs with a wooden spoon until bread crumbs turn golden-light brown. Put aside for later.

Boil the Mafaldine pasta.

While the pasta is cooking, in a large saute` pan add 1/2 cup of EV olive oil.

Cut the anchovies into small pieces.

When the oil is very hot, add the anchovies to the hot oil, stir the anchovies for 10 seconds and then add 1 cup of pasta water. BE CAREFUL with this step. We suggest that you use a larger than usual saute` pan as there may be some splashing especially when you add the anchovies to the hot oil.

Drain the pasta and add the hot oil as condiment. Stir well.

Serve the pasta and garnish with a generous dose of toasted bread crumbs and a sprinkle of fresh black pepper.
Reviews
Tuesday, 19 February 2019
This version is a lot more tame than the one I grew up with in a Sicilian-American family from San F...
See Full Review >>
- svscarpulla
Sunday, 18 March 2018
Looks amazing! I can't wait to make it!????????
- Lorraine Chacon
Sunday, 18 March 2018
Easy and delic2ious
- Joy1402
Sunday, 11 March 2018
I made this today for my family. It was delicious even though it was a little early for St. Joseph'...
See Full Review >>
- jackiemarino23
Thursday, 14 December 2017
What\'s not to love about pasta with anchovies!!!
- erikalwong
Thursday, 14 December 2017
I made this for the first time and I was a little hesitant because my husband is not crazly about an...
See Full Review >>
- Barbk1947
Thursday, 14 December 2017
Just so folks know, the anchovies disappear. They disolve into the oil so all you're left with is th...
See Full Review >>
- ahawk61
Thursday, 14 December 2017
Thank you for giving me a name to the pasta our family has been eating as our Christmas eve pasta. T...
See Full Review >>
- kathyr123
Thursday, 08 September 2016
Thank you for this pasta dish.I will be making it on st Josephs day.cant wait to try it!
- Stefanc