Zucchini Flower Fritters
Zucchini Flower Fritters.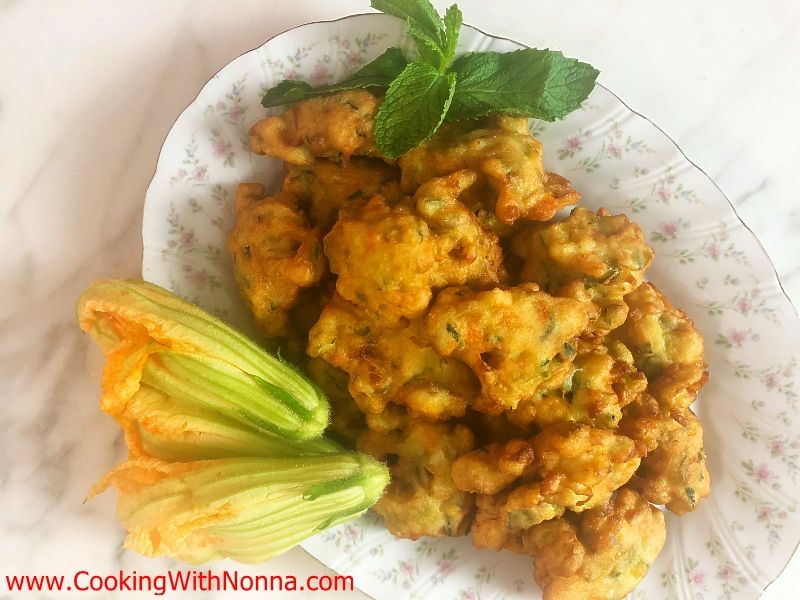 Ingredients
For 2 Dozen(s)
For the Fritters:
2

small zucchini, chopped very small

about 10-15 zucchini flowers, washed and cut into small pieces

garlic cloves, very thinly sliced

1/2

cup

fresh sheep-milk ricotta cheese

1/2

cup

grated Pecorino Romano cheese

2

large eggs

1/2

cup

packed fresh mint, chopped

1

teaspoon

salt

3/4

cup

all purpose flour

olive oil, for frying
Directions
In a large mixing bowl combine all the ingredients except the oil. Using a spoon mix well until you have a smooth batter.

Heat 2 inches of olive oil in a pot over a high flame and drop the batter into the hot oil by spoonful.

Fry until the Fritters are golden brown, about 1-2 minutes. Using a spider or a slotted spoon, transfer them to a paper towel lined plate and sprinkle them with salt.

Serve warm or at room temperature.