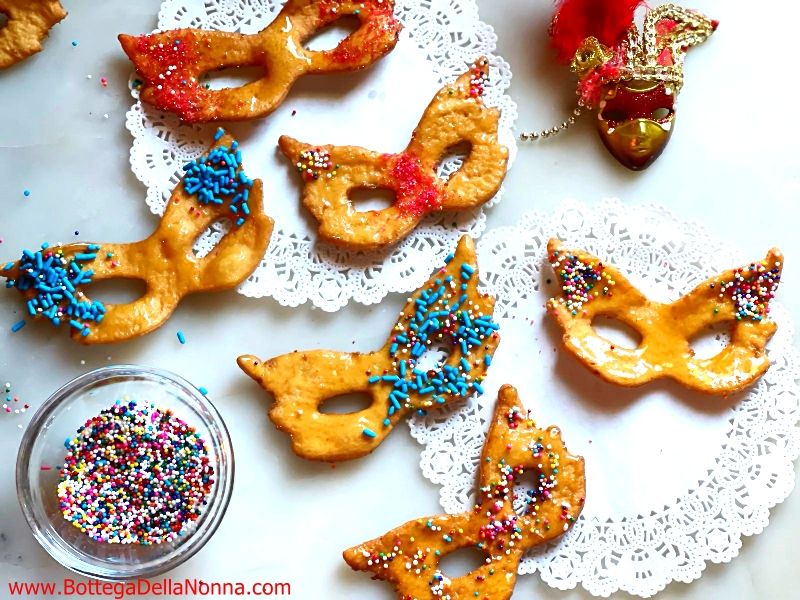 Ingredients
For 2 Dozen(s)
For the Fritters:
2 1/3

cups

00 flour

1/3

cup

sugar

1

large egg

1/3

cup

whole milk room temp

1/4

cup

butter, softened

1/4

cup

rum or Strega liqueur

zest of 1 lemon

1

teaspoon

baking powder

oil for frying
Directions
Get the Ingredients you need for this recipe

HERE!

In a bowl, combine the flour, sugar, baking powder and zests. Mix well to combine.

Add in the egg, milk and liqueur. Mix well and then add in the butter.

Mix by hand until a dough forms.

Transfer to a lightly floured surface and knead by hand until a supple ball of dough forms, about 5 minutes.

Wrap the ball in plastic wrap and rest it on the counter for 30 minutes.

Unwrap the dough and knead for an additional 3 minutes.

Take a handful of dough and flatten it into a rectangular shape. Pass the dough through a pasta roller attachment on a #2 setting, filing the sheets over several times. The first few passes of dough may have holes.

Once the dough passes through with no holes, lay it on a lightly floured work surface and cut out the mask shapes with a cookie cutter, re rolling any extra dough.

Heat 1 inch of frying oil and fry the cut out masks till golden. Transfer to a parchment lined baking sheet.

In a saucepan, heat honey over low heat and brush the masks. Decorate with colored nonpareils.