Mozzarella alla Barese
Mozzarella alla Barese... the counterpart of Mozzarella alla Caprese!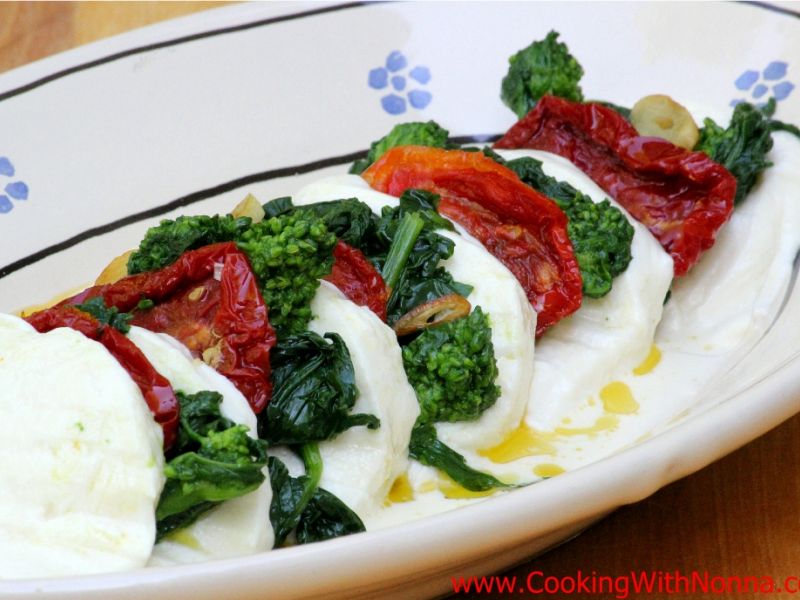 Ingredients
For 4 Person(s)
For the Mozzarella:
1

pound

fresh Mozzarella

sauteed broccoli rabe

sun dried tomatoes

extra virgin olive oil
Directions
If the Sun Dried Tomatoes are not marinated, put them in a cup covered with EV olive oil and add some minced fresh garlic and fresh mint. Let the marinate for a few hours.

In a flat plate, alternate the slices of mozzarella with some sauteedbroccoli rabe and sun dried tomatoes.

Drizzle some good EV olive oil and serve
The Cooking with Nonna Cookbook...
The Best Mother's Day Gift For Your
Mamma & Nonna!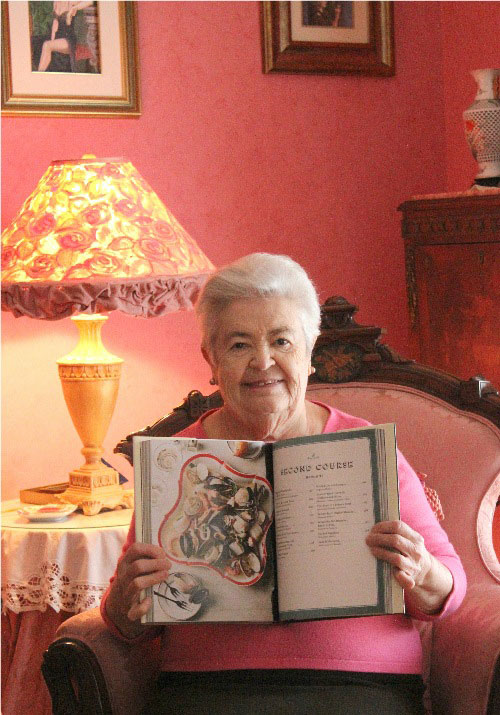 Please Follow me on Instagram!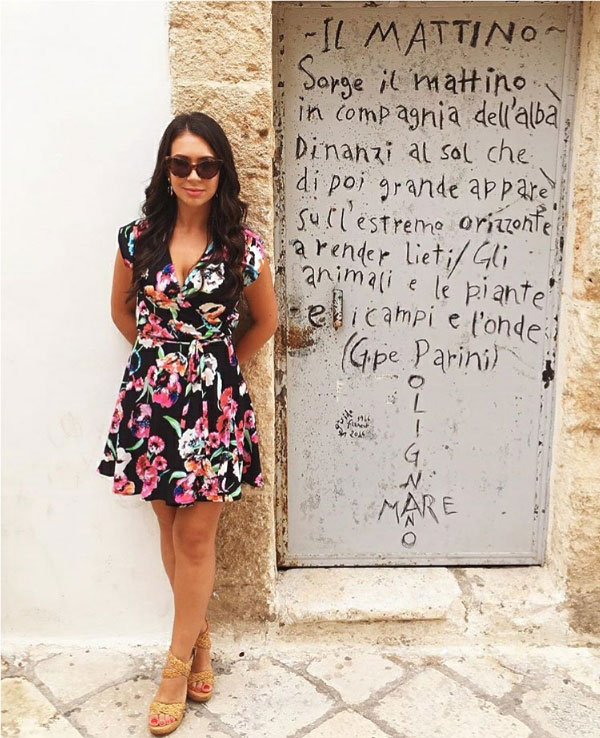 Categories:
Appetizer Recipes
,
Puglia Recipes
,
Easy Recipes
,
All Recipes
,
Christmas Recipes
,
Thanksgiving Recipes
,
Cooking with Rossella
,
Valentine's Day Recipes
,
Broccoli Rabe Recipes
,
Super Bowl Recipes
,
Mother's Day Recipes
,
Father's Day Recipes
,
Memorial Day Recipes
,
4th July Recipes
,
Labor Day Recipes
,
Valentine's Day  Recipes
,
Summer Appetizer-Side Recipes
,
Gluten Free Appetizer Recipes
,
Vegetarian Appetizer Recipes
,
Mediterranean Diet Appetizer Recipes
,
Thanksgiving Appetizers and Sides Recipes
,
Christmas Appetizer Recipes
,
Easter Appetizer and Side Recipes