Potato Salad
Potato Sald... everyone loves a great Potato Salad.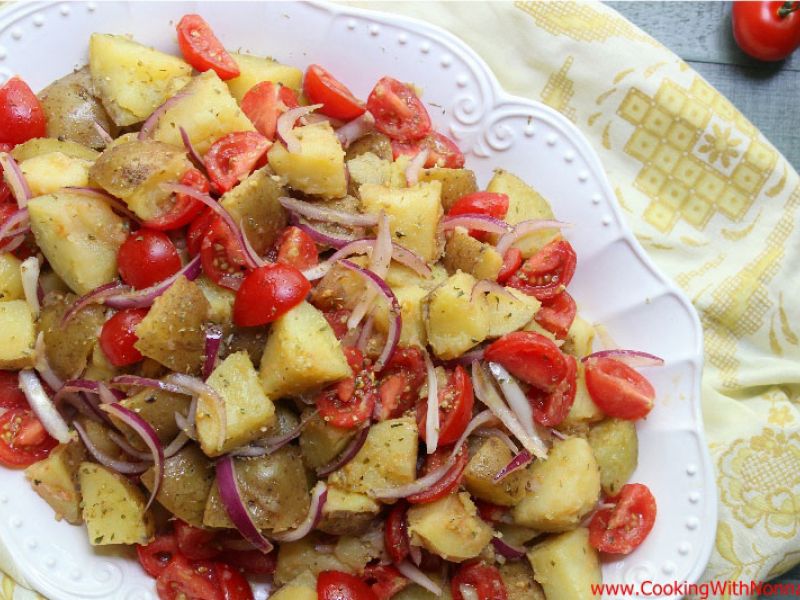 Ingredients
For 6 Person(s)
For the Salad:
3

pounds

Yukon Gold potatoes

1

pound

cherry tomatoes, cut in quarters

1

large red onion, sliced

1/2

cup

extra virgin olive oil

2

tablespoons

oregano

salt & pepper as desired
Directions
Wash the potatoes an put them in a large pot with cold water and 1 teaspoon of salt.. The water should completely cover the potatoes. Do not remove the skin from the potatoes.

Bring the water to a boil and let the potatoes cook until a fork penetrates without much effort.

Drain the hot water and rinse the potatoes under cold water.

Cut the potatoes in pieces of about 1 1/2 inch in each side and put them in a large bowl.

Add the tomatoes, the extra virgin olive oil and the oregano. Add salt and pepper as desired.

Toss everything gently so as to not brake the potatoes.