Straccetti alla Romana
Beef with Arugula... a quick dish loved by the Romans.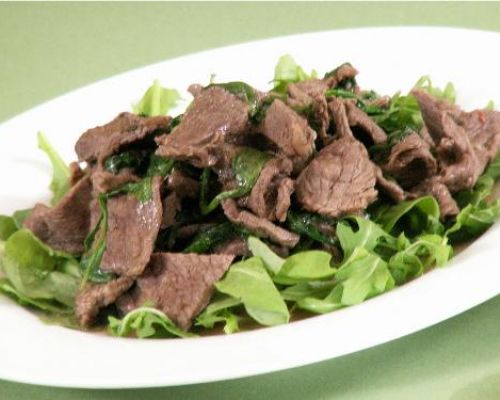 Directions
Slice the beef into very thin strips about 2" long.

In a saute` pan add 3 Tbs of EV olive, the garlic (whole) and the sage.

Saute` the garlic and add the beef.

Saute` the beef for about 3-4 minutes while constantly stirring it.

Add the wine. Salt and pepper to taste and let the wine evaporate.

In the last minute of cooking, add 1 cup of arugula and mix well.

Serve over a bed of fresh arugula.
Reviews
Thursday, 14 December 2017
Simply delicious. A new regular dish that my husband and I will enjoy for years to come.
- patk
Thursday, 14 December 2017
My friend in Rome (his family owns a butcher shop near the Pantheon) makes this same recipe but uses...
See Full Review >>
- audreygaia